TKSTAR TK905 Waterproof Car GPS Tracker 5000MAH Long Battery Life Vehicle GPS Locator for Car Truck Motorcycle Geo Fence Alert
TK905 is a popular TK star GPS tracker. Waterproof – Magnet – Rechargeable Battery – 90 days standby – Over Speed Alert – Motion Alert – Geo Fence -Easy Operation – FREE GPS tracking system forever.
Optional: TK905G 3G GPS Tracker 
Main Functions:
1.Realtime Tracking: You will can realtime track the device on google maps via mobilephone, tablet and computer.
2.History Route Playback: The APP and web server can record the upload data of the device up to 6 months, you will can playback the history route at any time!  ​
3.Long Standby Time: It has built-in 3.7V 5000mAh Li-ion battery, can standby up to 90 days.
4. Overspeed Alarm: When the unit speed is exceed the speed you presetted, it will send message "speed alarm!" to the admin number every 5 minutes.
5. Shock/Vibration Alarm:After you did the shake alarm setting, It will send SMS "sensor alarm!" to the admin number when the unit get shocked.
6. Geo-fence:    Set up a geofence for the tracker to restrict its movements within a district. The unit will send alarm information to APP and web server when it goes out of or get in this district.
7. Sleep Mode for Saving Battery:
 under sleep mode, GPS will shut off, GSM will works in low consumption. Vibration, SMS, call will can wake up the tracker.
8. GPS+LBS Dual Positioning Ways.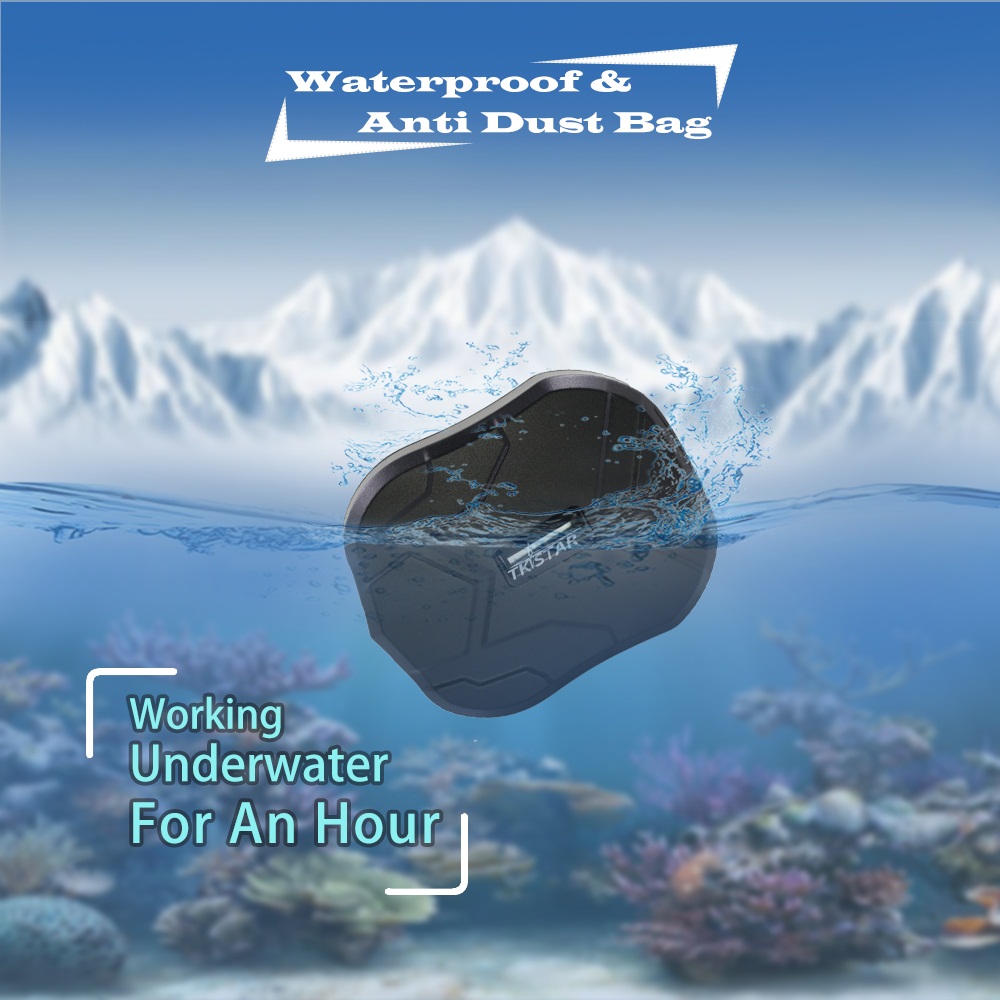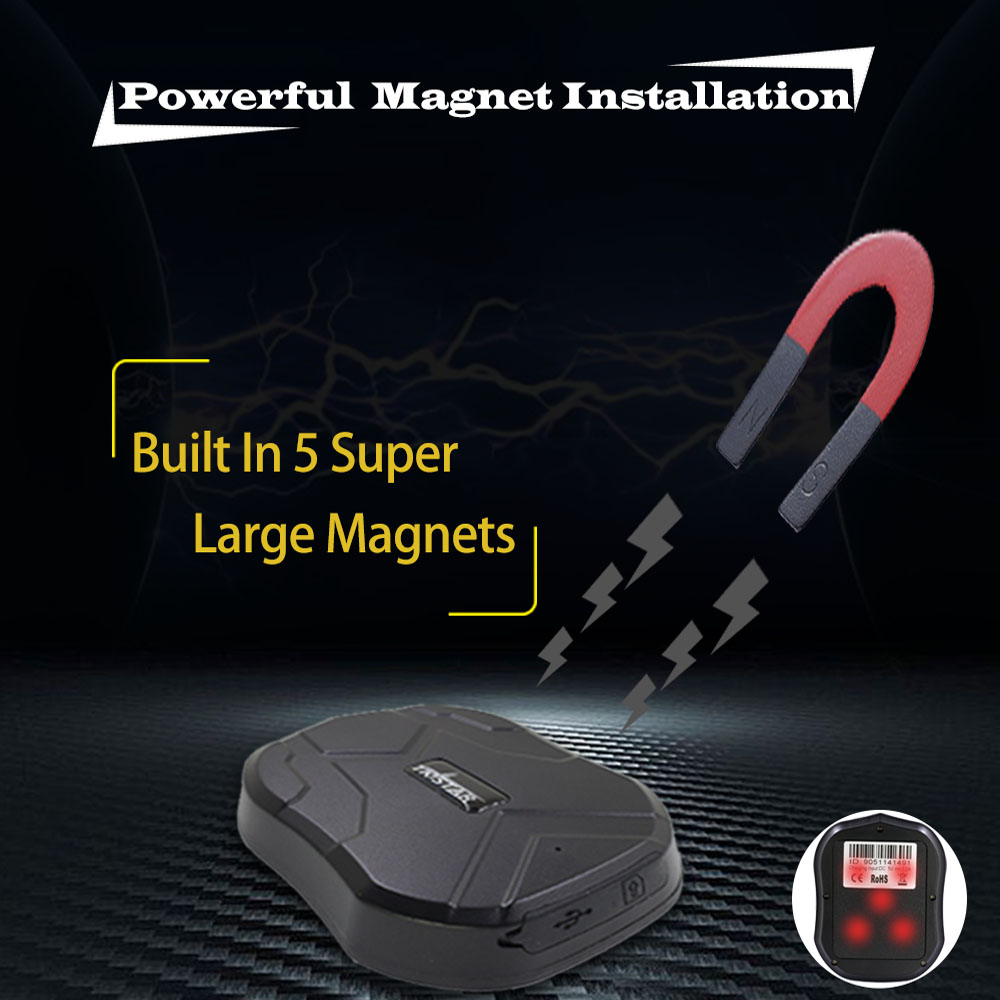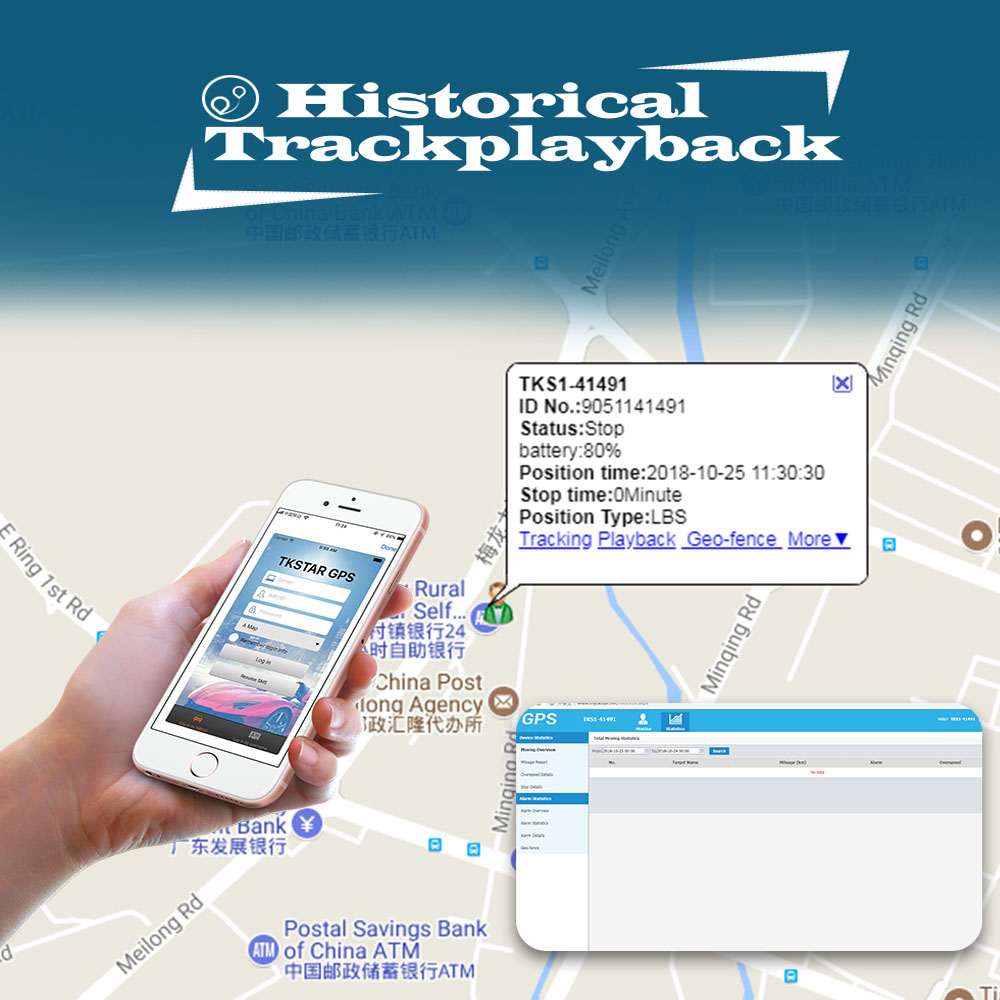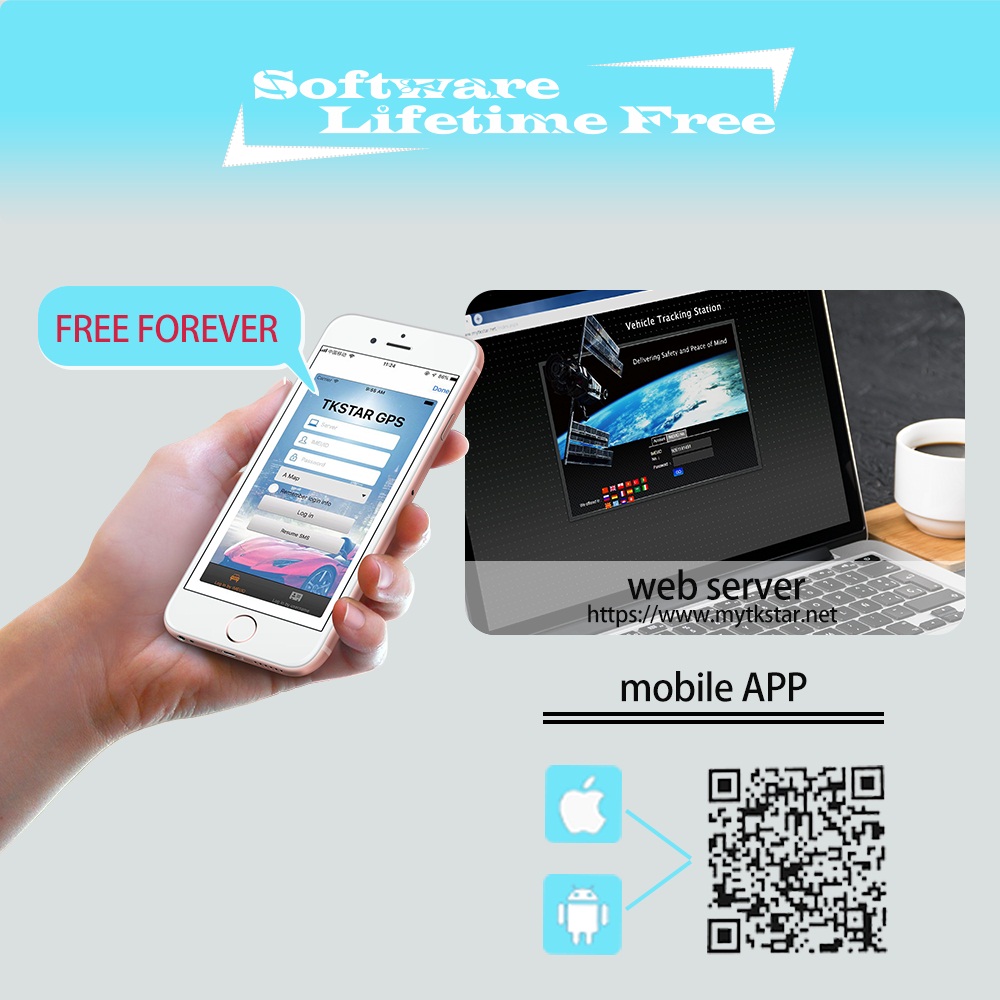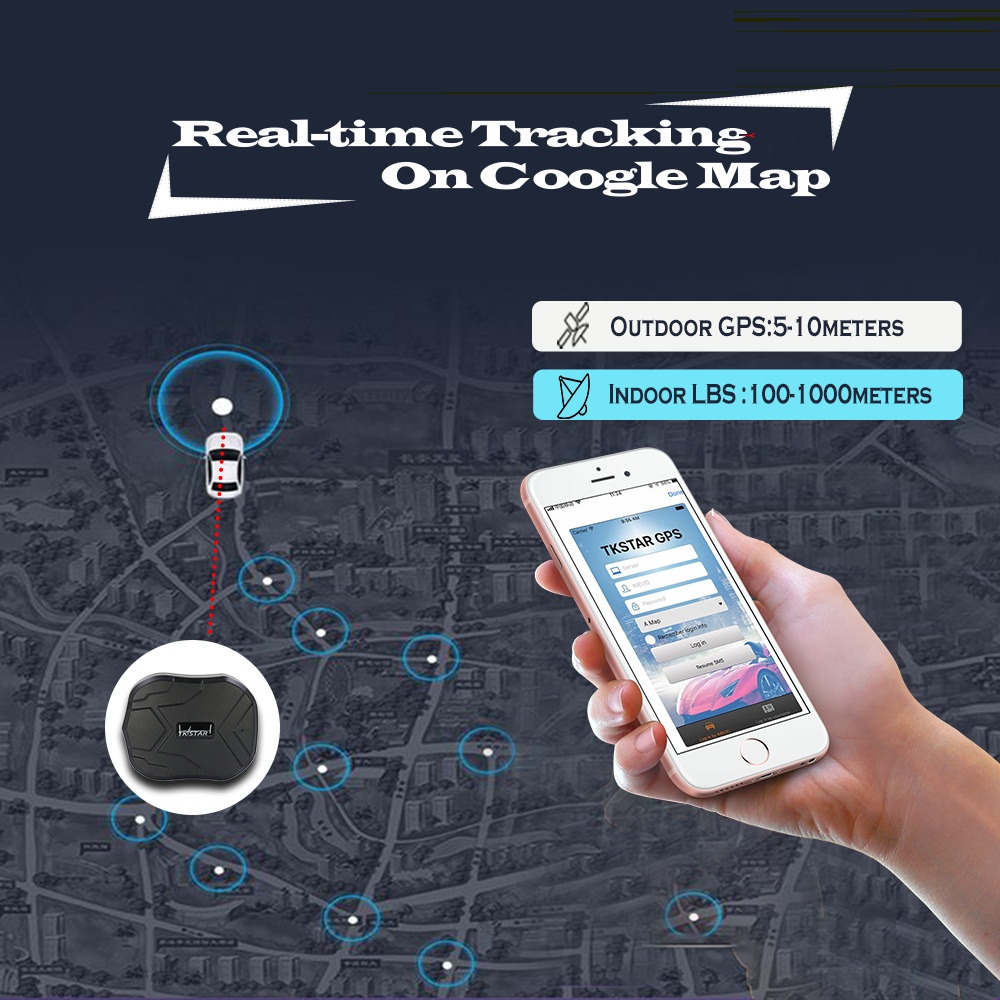 Specification:
Wall charger: 110-220V  input  5V-1A  output
Battery: Chargeable 3.7V 5000mAh Li-ion battery
Standby time: 90days
Storage Temp.: -40°C to +85°C
Operation Temp.: -20°C to +55°C
Humidity: 5%–95% non-condensing
Package List:
1 * TK905 Main Unit
1 * Waterproof Bag
1 * USB Cable
1 * Micro Sim Adapter
1 * Nano Sim Adapter
1 * User Manua
1 * Original Box