TK15se: Magnet Waterproof GPS Tracker with 15000mAh Rechargeable Battery
TK15se is a portable waterproof gps tracker with 15000mAh rechargeable battery, powerful magnet,  vibration/motion sensor alert, microphone voice monitor and dismount sensor alert.
Product High Lights:
1)Big battery 15000mAh,can last for over 3600 days;
2)Powerful magnet design,no need professional install,cost effective;
3)With a MIC,support remotely listen in (voice monitor);
4)Can be used as power bank,it's with a 5V1A output;It just a big battery high quality power bank from the sharp,no one will know it's a gps tracking device,
5)Anti theft: built in motion sensor,it will send sms or call alert once detect motion;built in geo fence,it will send alert also once move out the pre-setted fence;
6)Easy gsm sms tracking with street name in sms text;
7)Free web based tracking platform supporting,and support the third party free software,eg,gpsgate and opengts;
8)New added: extra dropping alert sensor,to avoid it dropping from vehicles without notice;
Main Features:
1. Super Magnetic build-in
2. Build-in Power button to active device quickly
3. 15000mAh Lithium-ion battery with industry standard
4. Instant call alert for anti-theft when detect the vehicle moved
5. Drop sensor alert build-in
GSM 850/900/1800/1900 Quad-band
Build-in GPS/GPRS and Antenna
Web based Real-time tracking and replay or locate via SMS
Built-in watchdog CPU to avoid system crash
Built-in motion sensor to save power
Remote Bug Monitoring function with DSP within five meters of effective
Weather-Proof Design
Product Photo Gallery: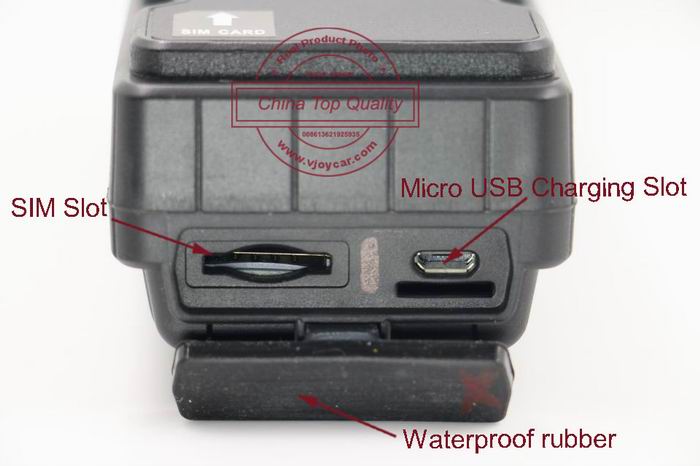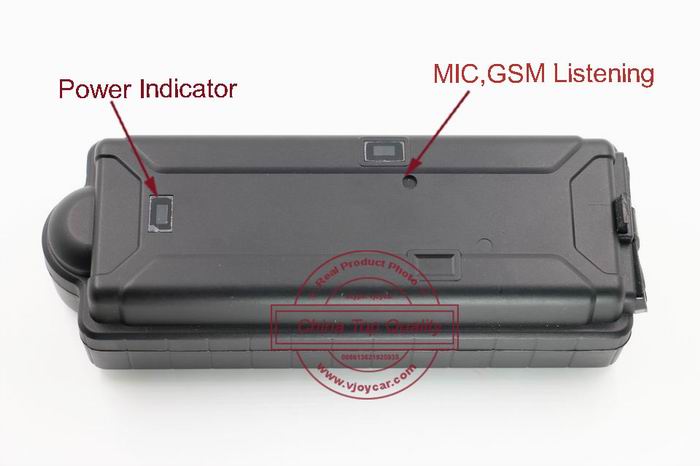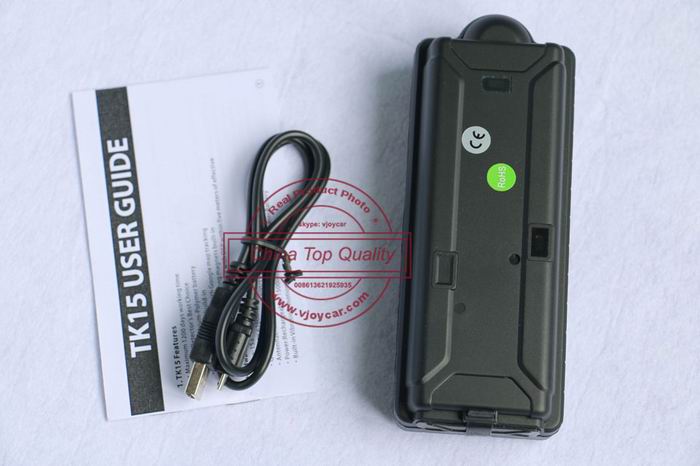 Install Photo: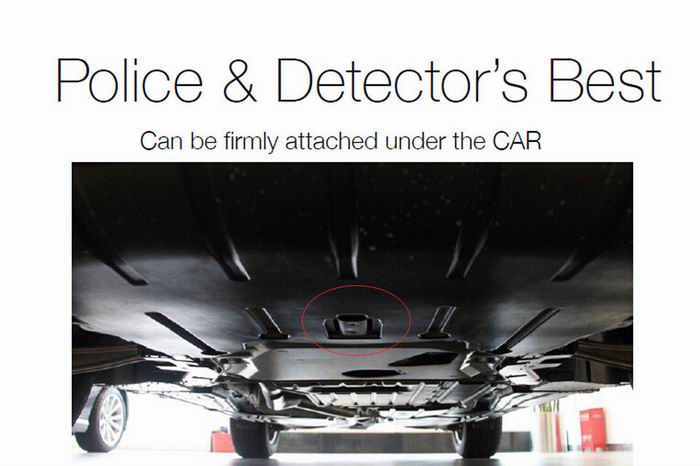 Hardware Specifications:
Size: 153*58*39 (mm), Weight: 465g
GPRS:MTK 6260D
Quad band; 850/900/1800/1900 MHz
Antennae: Internal, GPRS Class 12
Power:Rechargeable, 5000 mAh, Lithium-Polymer
Battery
Built-in Vibration/motion sensing
GPS: U-BLOX G7020-ST, 50 channel
Antennae: Internal
Position Accuracy: <5m
Sensitivity: Tracking: (R)C161 dB, Cold starts: (R)C148
dB, Hot starts: (R)C156 dB
Cold start:<27s, Warm Start: <5s, Hot Start: 1s
A-GPS: AssistNow Online and AssistNow Offline services!