V38 Watch GPS Tracker For Elderly Modern Design Mobile Phone Communication Voice Monitor SOS button
V38 is a modern gps tracker watch for elderly, touch screen + gps real time tracking + wifi lbs locator +voice monitor remotely + geo fence + two way mobile phone communication + sos button + free gps tracking software + open protocol .
Main Features:
1.1.44'color touch screen (screen resolution 240*240mm)
2.Waterproof: IP67
3.GPS+WIFI+LBS Real-time tracking
4.Historical route playback
5.Geo-fence
6.Step counting
7.SOS alarm & push-button callin
8.Vibrate & Ring for incoming call
9.Two-way audio communication
10.Low battery & SIM card changing alarm
How to use:
Step 1: Get a new Nano SIM card and Activate the SIM card's Cellular data plan and Caller ID display function.
Step 2:Use screw driver among accessories to install a Nano SIM card,Lock the SIM card and fasten the plastic cover with screw(Please make sure the watch is powered off before inserting SIM card )
Step 3: After SIM card installation, press the small button on the watch right downside for about 3 seconds. Screen lit up means power on.
Step 4:Download and install GPS tracking APP in guardian's smartphone via scanning QR code in watch or user manual.
Step 5:Log in the APP or web platform www.gps123.org with the 10 digits ID No. and default password 123456.
Step 6: Set SOS numbers in APP Find the menu of "Settings", and set SOS number for urgent calls; Other numbers can be set in "Phone book" settings for daily calls. More APP settings can be found in "FAQ" section of the APP. All settings shall be done when the watch powers on with GSM signal and data available.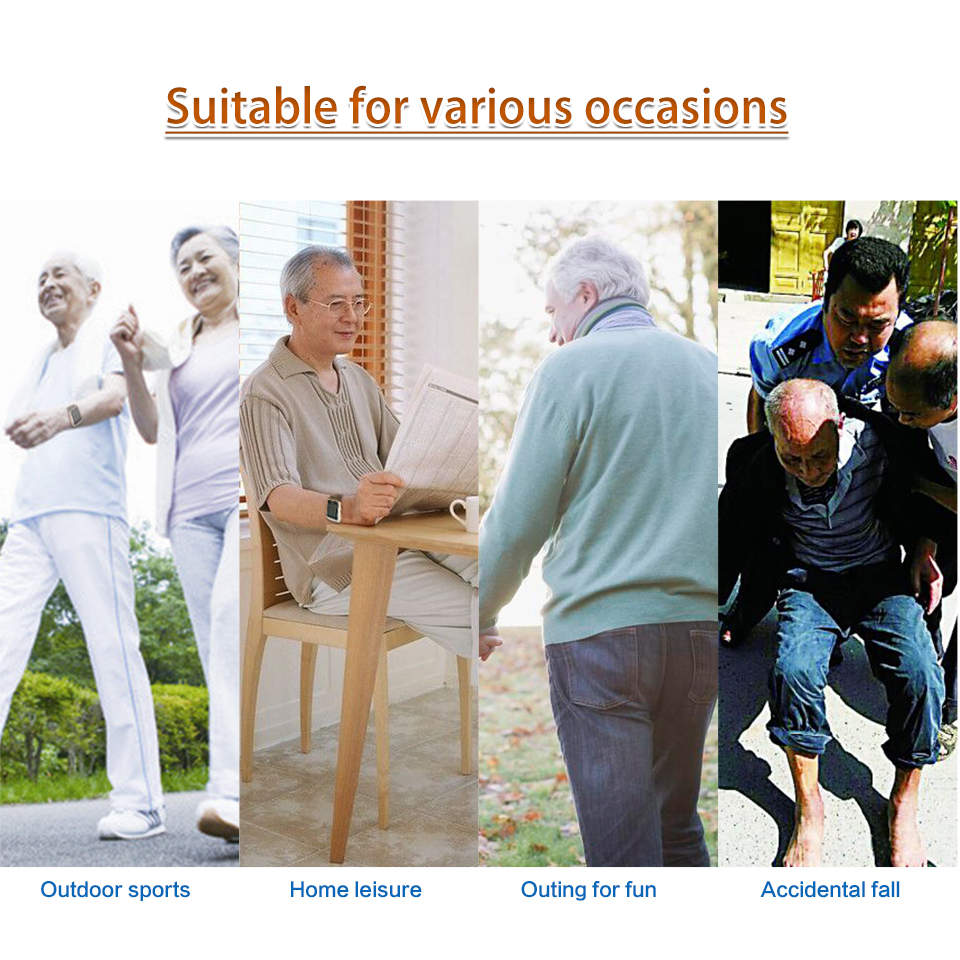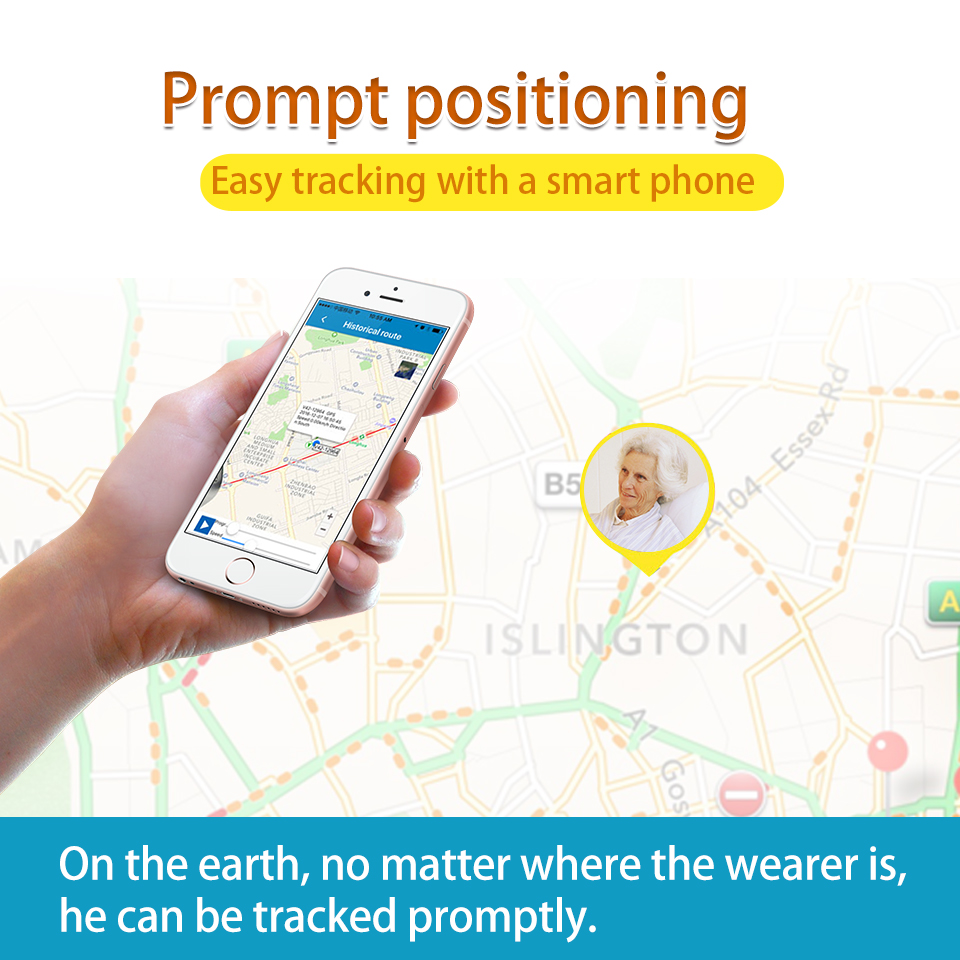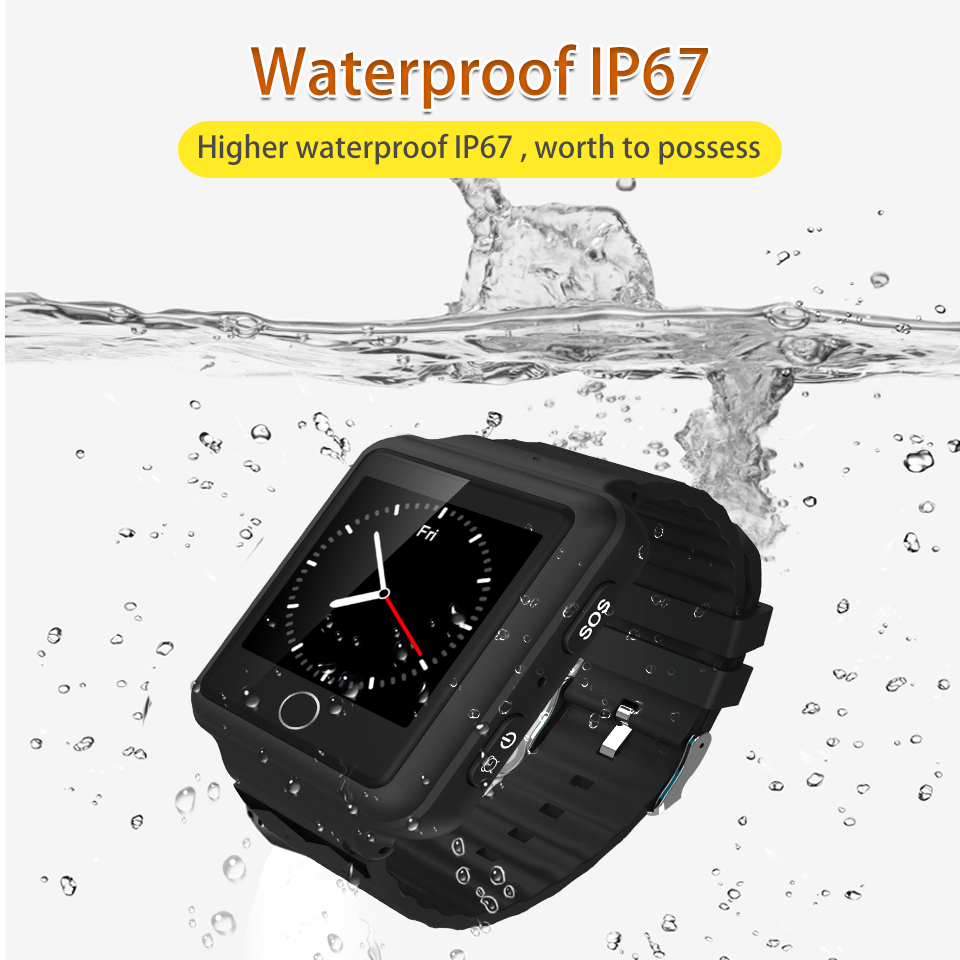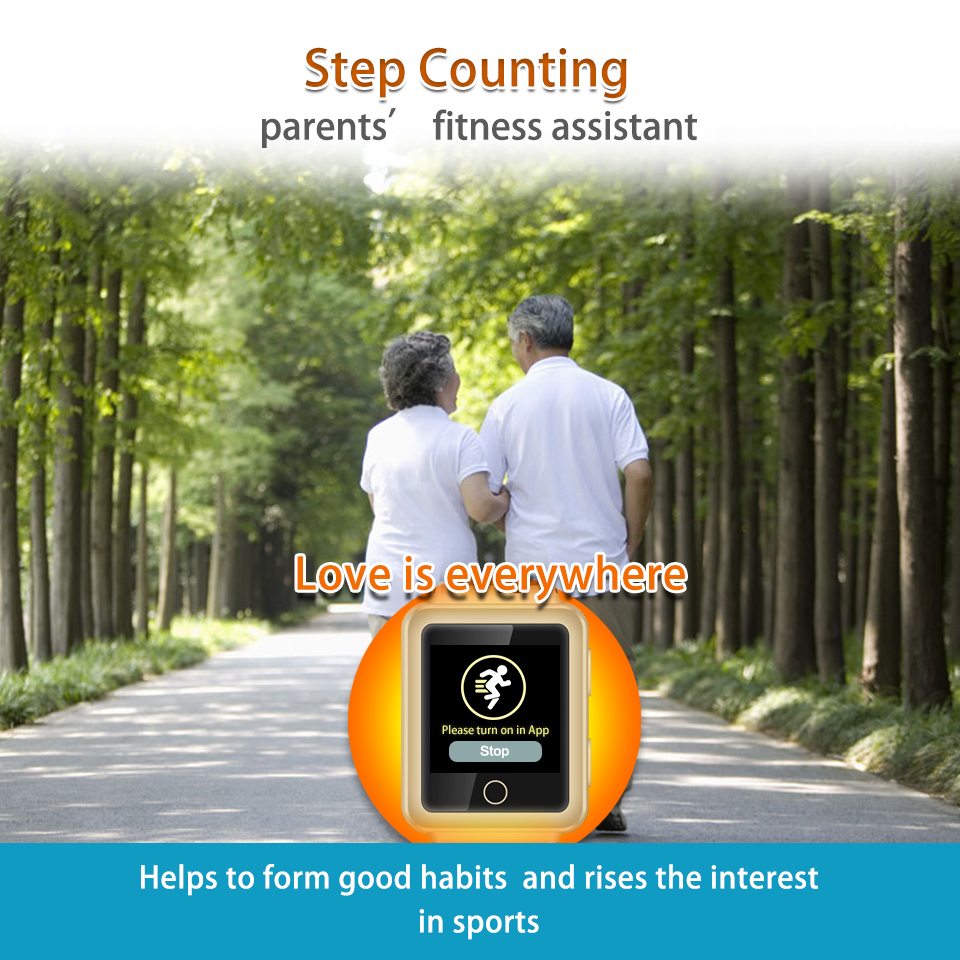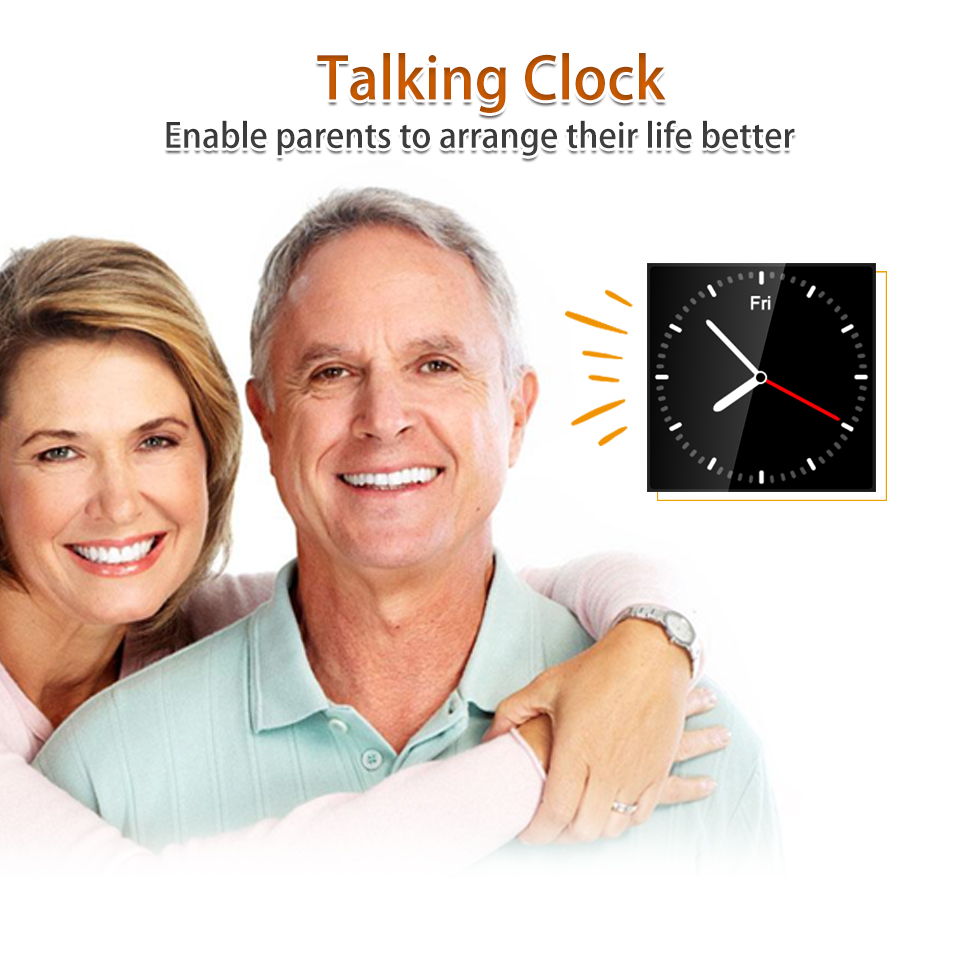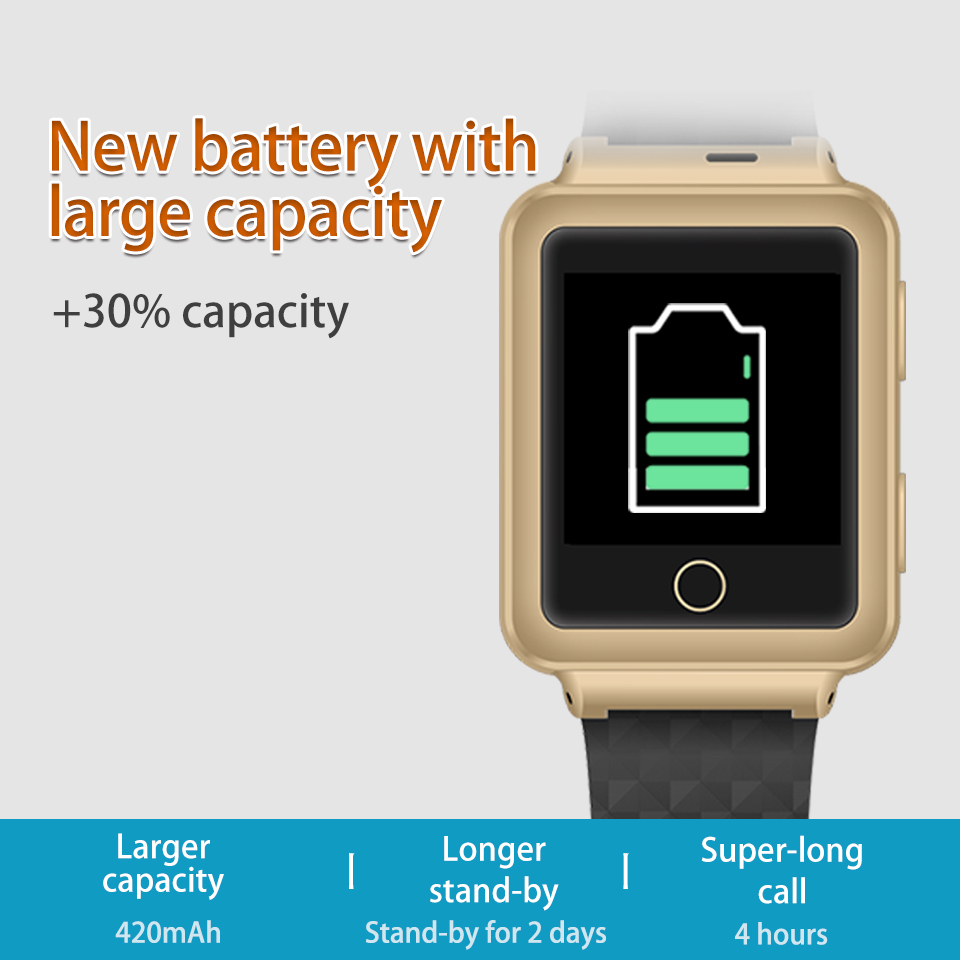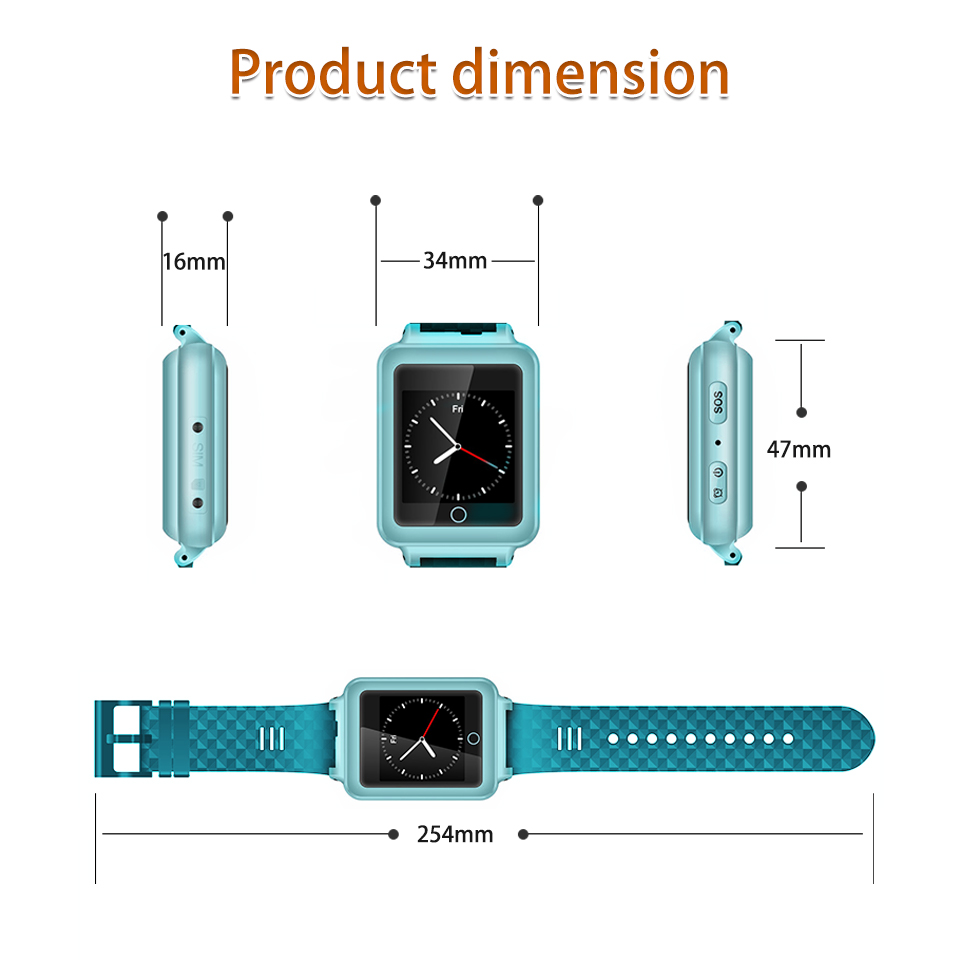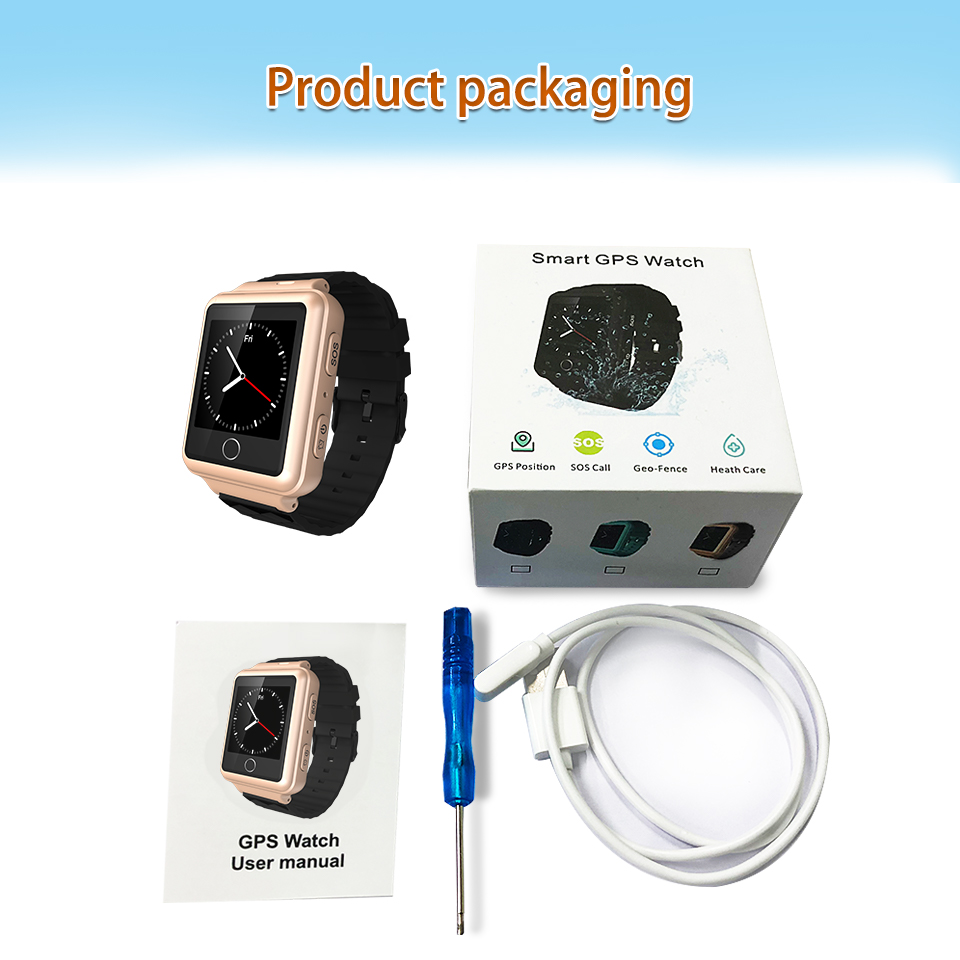 Product Specifications:
1.2G GSM: 850/900/1800/1900MHz
2.GPRS Standard: Class 12, TCP/IP
3.GPS locating time:60sec with cold boot (open sky),29sec with warm boot (open sky),5sec with hot boot (open sky)
4.GPS positioning accuracy:10-15m (open sky)
5.WIFI positioning accuracy:15-100m (WIFI area)
6.LBS positioning accuracy: 100-1000m
7.Working temperature: -18℃ ~ +70℃
8.Working humidity: 5% ~ 95% RH
9.Device host size: 57(L)x39(W) x16(H)mm
10.Device host net weight:31g
11.Battery capacity: 450mA