TK05SDW: Wifi GPS Tracker GPS Data Logger 5000mAh Rechargeable Battery Powerful Magnet Waterrpoof
TK05SDW is GSM GPRS Wifi GPS Data Logger GPS Tracker,new  tracking device released in 2016.  1) it's a waterproof magnet long battery life gps tracker for asset tracking  2)it's with wifi function. When indoor,no gps signal,it could locate via wifi signal, much more accurate then gsm tower location.  3) it supports SD, when no gsm gprs coverage,it could storage data inside the micro SD card,when signal come back,it will upload data to server.  4) if no sim card inserted,it will be a gps data logger, could storage all data inside mirco sd card, when insert the sd card to pc, could play back its movement history.
Product highlights:
1)Build-in Micro SD card and support up to 32G byte data
2)Big battery 5000mAh,can last for over 900 days;
3)Powerful magnet design,no need professional install,cost effective;
4)With a MIC,support remotely listen in (voice monitor);
5)Can be used as power bank,it's with a 5V1A output;It just a big battery high quality power bank from the sharp,no one will know it's a gps tracking device,
6)Anti theft: built in motion sensor,it will send sms or call alert once detect motion;built in geo fence,it will send alert also once move out the pre-setted fence;
7)Easy gsm sms tracking with street name in sms text;
8)Free web based tracking platform supporting,and support the third party free software,eg,gpsgate and opengts;
9)New added: extra drop alert sensor,to avoid it dropping from vehicles without notice;
Main Features:
1. Super Magnetic build-in
2. Build-in Power button to active device quickly
3. 5000mAh Lithium-ion battery with industry standard
4. Instant call alert for anti-theft when detect the vehicle moved
5. Drop sensor alert build-in
6. Build-in Micro SD card and support up to 32G byte data
GSM 850/900/1800/1900 Quad-band
Build-in GPS/GPRS and Antenna
Web based Real-time tracking and replay or locate via SMS
Built-in watchdog CPU to avoid system crash
Built-in motion sensor to save power
Remote Bug Monitoring function with DSP within five meters of effective
Weather-Proof Design
Product Photo: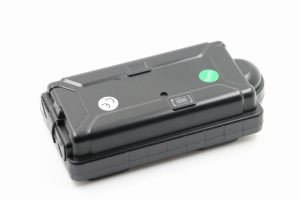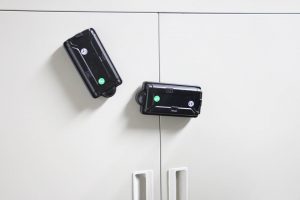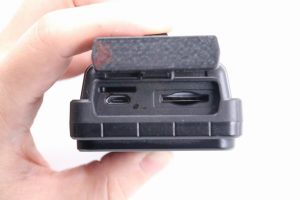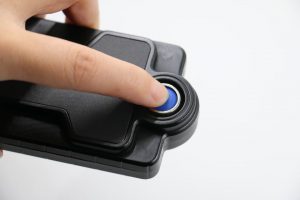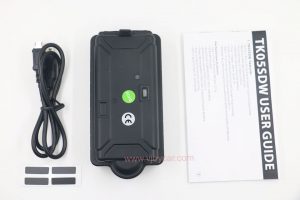 Hardware Tech Specification:
Size:117*59*30 (mm), Weight: 230g
GPRS:MTK 6260D
Quad band; 850/900/1800/1900 MHz
Antennae: Internal, GPRS Class 12
Power:Rechargeable, 5000 mAh, Lithium-Polymer Battery
Built-in Vibration/motion sensing
GPS: U-BLOX G7020-ST, 50 channel
Antennae: Internal
Position Accuracy: <5m
Sensitivity: Tracking: (R)C161 dB, Cold starts: (R)C148 dB, Hot starts: (R)C156 dB
Cold start:<27s, Warm Start: <5s, Hot Start: 1s
A-GPS: AssistNow Online and AssistNow Offline services!