T12se: waterproof magnetic asset gps tracker with 450 days long battery life free tracking software app open protocol
T12se is one of vjoycar most popular
portable gps tracker for asset
. waterproof – 2200mAh rechargeable battery – powerful magnet – vibration/motion sensor alert – geo fence – over speed alert – IPX7 waterproof level – industry design, open protocol – free tracking platform include APP, no monthly or yearly fees, no contract.
Product High Lights:
1.Widely application: assets, container, train cargo, live stock tracking, boat, motorcycle, private car, e-bike, luggage, human….
2.Long battery life: under standby mode, could last for 90 days; under sleeping mode, could last for 450days;
3.Waterproof level: IPX7;
4.Powerful magnet, no need professional install, cost effective;
5.Motion sensor/vibration, it will send sms alert or call alert once detect motion;
6.Easy gsm sms tracking: could reply gps latitude/longitude, google map link or building name/street name directly;
7.Free web based tracking platform supporting, andriod app and ios app, FREE forever;
8.Support many third party software: gpsgate, traccer, gurtam,gps-server,gpswox,gps-trace;
9.Open GPS tracking hardware communication protocol, could integrate with your own gps tracking platform easily;
10.Industry quality standard, China best quality GPS tracking device. Could return the order without reasons.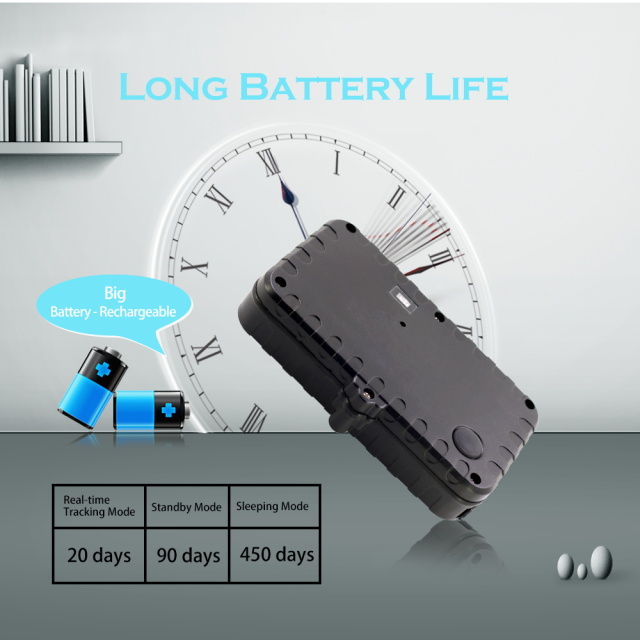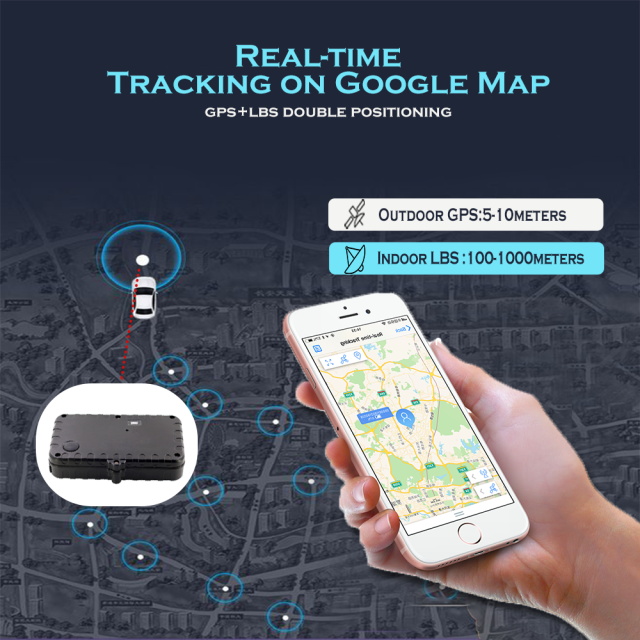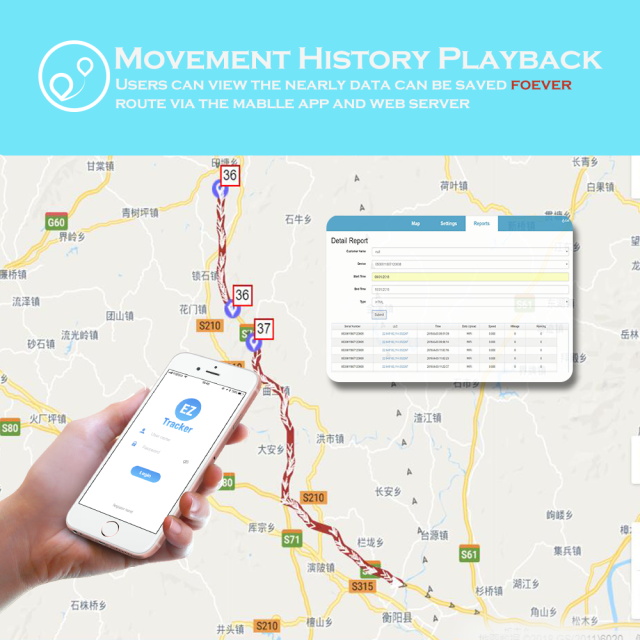 Hardware Specifications:
Size: 105mm x 60mm x 23mm
Storage Temp: -40 to 85°C
Operating Temp: -10 to 55°C
GPS: U-BLOX G6010-ST, 50 channel
Antennae: Internal
Frequency: L1 1575.42 MHz
Position Accuracy: <5m
Sensitivity:
Tracking: –161 dBm
Cold starts: –148 dBm
Hot starts: –156 dBm
Cold start: <27s
Warm Start: <5s
Hot Start: 1s
A-GPS: AssistNow Online and AssistNow Offline services,
OMA SUPL compliant
GPRS: MTK 626D
Quad band; 850/900/1800/1900 MHz
GPRS Class 12
Antennae: Internal
Power: Rechargeable, 2200 mAh, Lithium-Ion Battery
Built-in Vibration/motion sensing