T10: Led Torch Design Spy GPS Tracking Device
T10 is the best spy gps tracking device. From the sharp, it just a regular LED torch, without any mark. However, it's a gps tracker,support real time tracking, motion/vibration alert and voice monitor remotely. Could throw it to your car, tool box…monitor anytime and anywhere.
Product High Lights:
1.Wonderful design-gps tracker is built in the common LED torch light,voice monitor.
3.Easy to use. it can send the detailed address together with the street name to your common mobile phone via SMS directly.
4.Free web based gps tracking platform supporting.
Main Features:
1.Camouflage effect,looks and works just like a regular torch;
2.2200mAh lithium-ion battery with industry standard.
3.Remote Bug Monitoring function with DSP within five meters of effective.
4.Instant call alert for anti-theft when detect the vehicle moved.
5.GSM 850/900/1800/1900 quad band,can be used on every country.
6.Built-in GPS/GSM antenna.
7.Web based real time tracking platform.
8.Can be tracked via SMS from the mobile phone.
9.Built-in watchdog CPU to avoid system crash.
10.Built-in motion sensor to save power.
Size:154*58*58mm
Product Photo Gallery: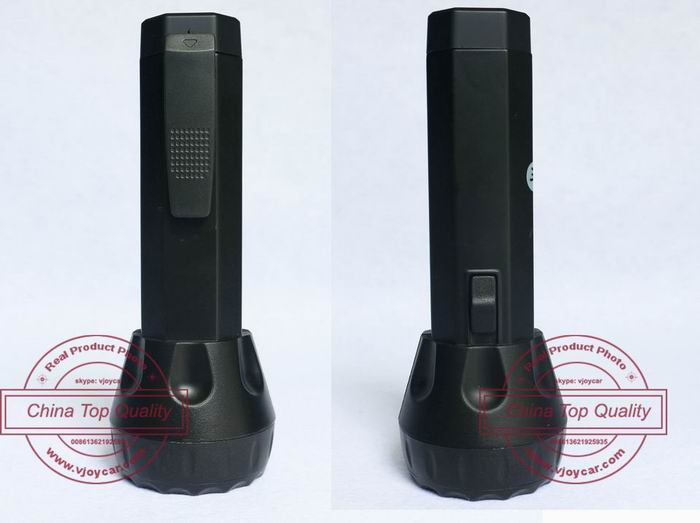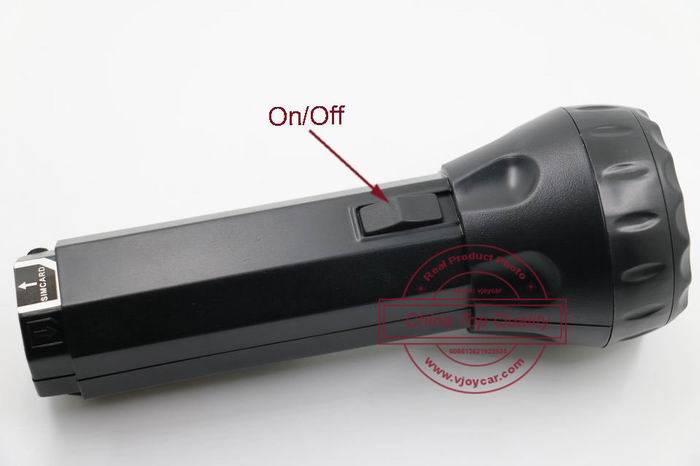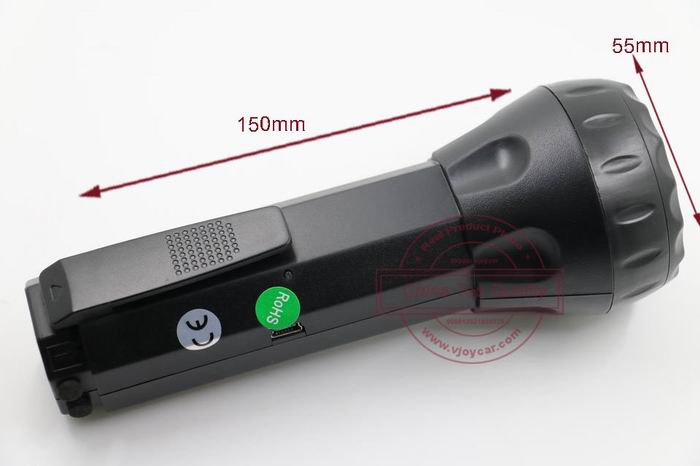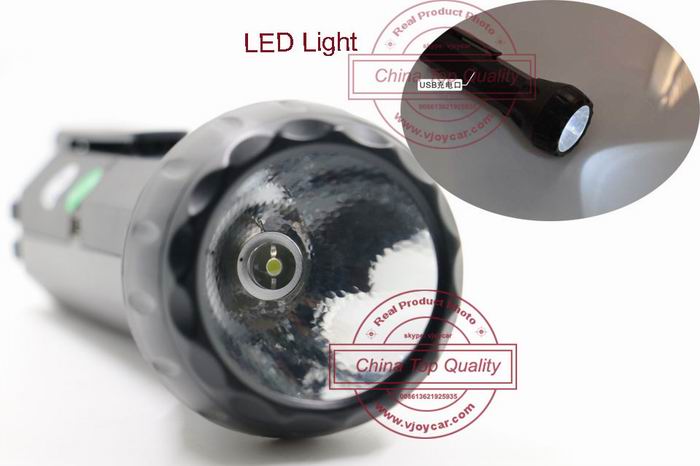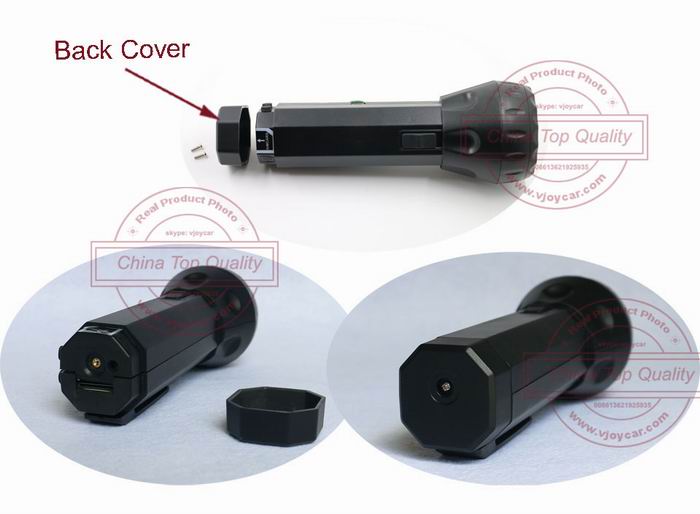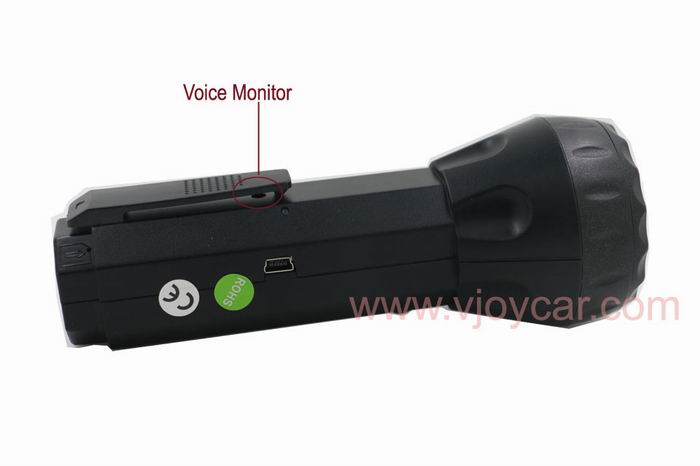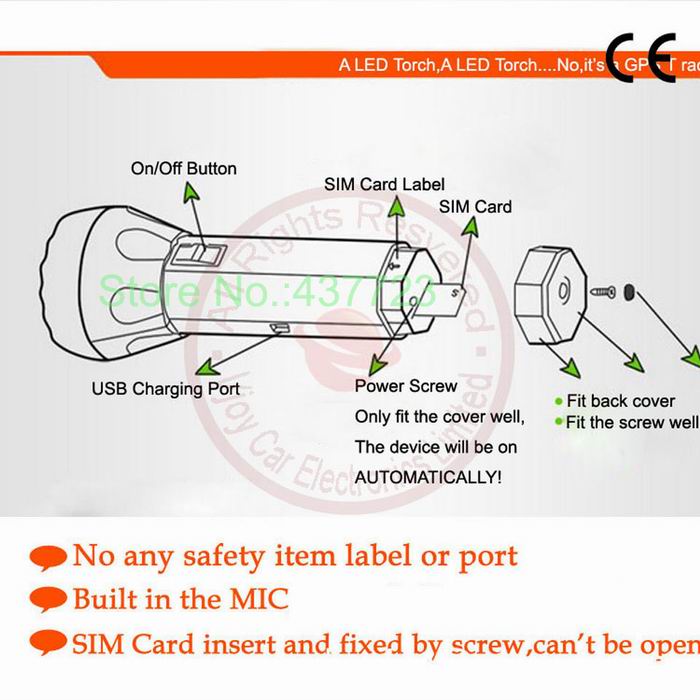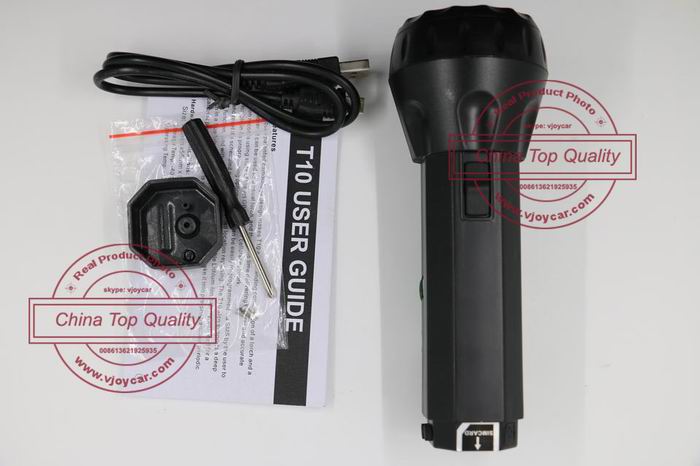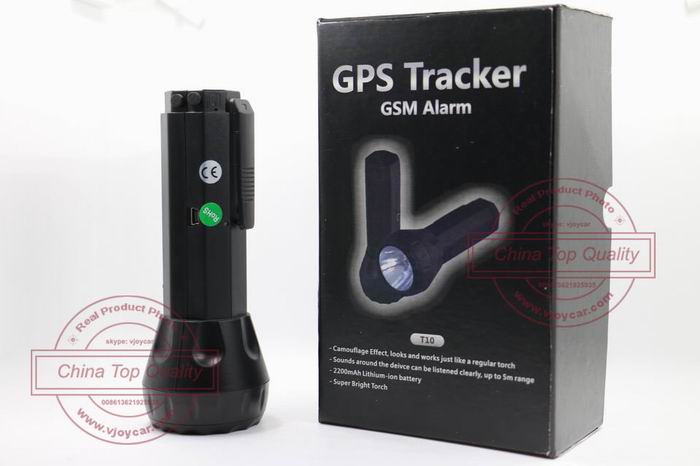 Install Photo:
Hardware Specifications:
Size: 155mm x55mm x 55mm
Storage Temp: -40 to 85°C
Operating Temp: -10 to 55°C
GPS: U-BLOX G6010-ST, 50 channel
Antennae: Internal
Frequency: L1 1575.42 MHz
Position Accuracy: <5m
Sensitivity:
Tracking: –161 dBm
Cold starts: –148 dBm
Hot starts: –156 dBm
Cold start: <27s
Warm Start: <5s
Hot Start: 1s
A-GPS: AssistNow Online and AssistNow Offline services, OMA SUPL compliant
GPRS: MTK 6223D
Quad band; 850/900/1800/1900 MHz
GPRS Class 12
Antennae: Internal
Power: Rechargeable, 2200 mAh, Lithium-Ion Battery
Built-in Vibration/motion sensing