C20T: Car Spy GPS Tracker Hidden Inside Multi-functional Car Adapter Battery Checker Led Display
C20T is special spy gps tracker designed for car owners, its gps tracking chipset inside the multi-functional car adaptor. Cigarette lighter ports + car battery checker LED display + gps tracking , 3 in 1.
Product High Lights:
1)From the sharp,it's a regular car charger with 2 USB port,but it's built in gps tracking chipset;
2)Voice monitor recorder remotely;
3)LED Display real time battery voltage;
4)180W supper supply,can support 2 electroics work at the same time;
5)Free gps tracking software;
6)Can reply street name to phone via text.
Main Features:
• Hidden Professional GPS Tracker with 2200mAh Li Battery
• Instant call alert for anti-theft when vehicle motion and break-out is detected
• GSM+GPS positioning with Google map tracking
• Remote Sound Monitoring function enables user to hear all in-car conversation clearly
• Multi Car Adaptor
• Battery Checker to display the Voltage of car battery on LED
• 2 USB Output with 3.1A
• 180W with 2 Cigarette Lighter
• Auto-recovery fuse
• Car Monitor via sound and vibration enables user to monitor the in-car situation all the time. Every year, numerous children die because of heat stroke from being left in parked cars. Car monitor is an ingenious solution for giving vehicles an added layer of safety for protecting children
Product Photo Gallery: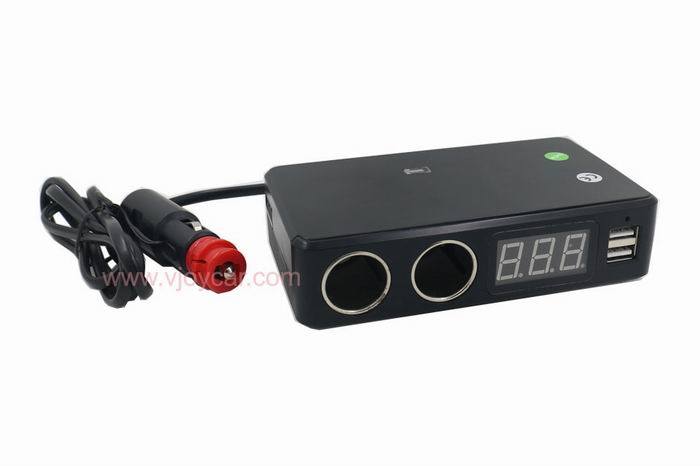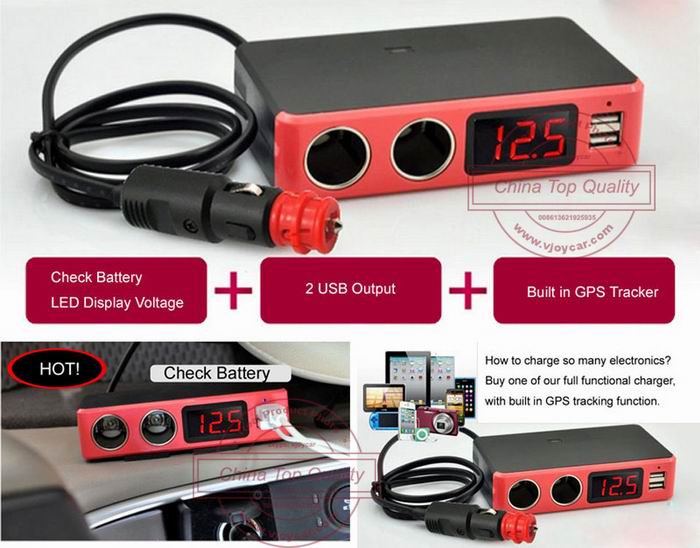 Install Photo: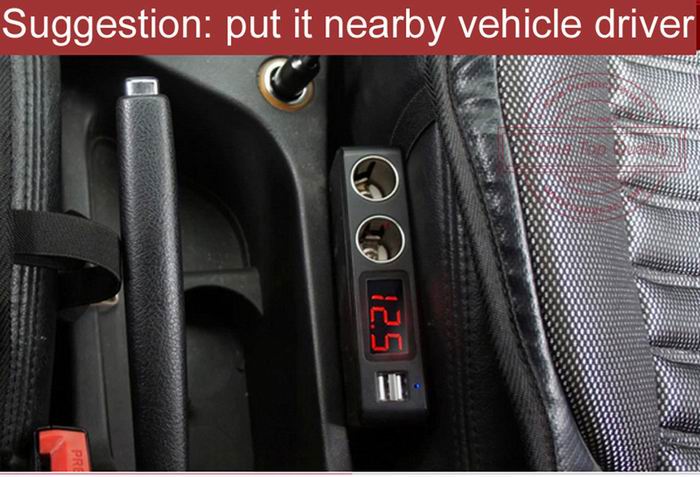 Hardware Specifications:
Input Voltage: DC 12-24V
Input Current: without load: 15mA MAX, with load: 1.8A MAX
output voltage: without load: DC 5.0V-5.4V, with load: DC ≥4.75V
USB output current: 3100mA MAX
USB Output Ripple Noise: 200mV MAX
Input Protection:
There is a Self-resetting 3A safety fuse installed, and it will automatically cut off and recover when detecting over power occurred.
Output Protection:
Both input and output power will be limited when short circuit occurs,and system will resume to the normal charging state automatically afterward.