We have 3 kinds of most popular GPS speedometer on the market, they are C60, C60s and C80.
First of all, they are similar and all have below same specification:
Easy Setup-Plug & Play- Power through USB Vehicle Cigarette Outlet Jack, No professional installation is required.
Compatible with All Cars & Trucks. Use GPS Signal Guided Calculation, No wiring needed to the VSS (vehicle speed signal).
Speed unit MPH or KM/h – Simple Push Button Set up.
Auto Adjust Brightness thru Sensor for Day & night-time Driving.
Digitals in Green Color Speed Display, easy on your eye.
Over Speed Warning Setting — Alarm Mute Function. Over-speed warning: a 3 seconds alarm beep and keep flash display will keep warning driver.
USB cable:180cm
Secondly, let's list their difference:
they have different screen size. C60 and C60s are 3.0inch , but C80 is 4.5 inch.
C60 is the only one with Head-Up-Display function, it means, it has two display mode: stand-up, and projection. However, C60s and C80 can only stand-up.  Below is C60 dual display mode.  It means, if you are seeking for GPS speedometer with hud function, then the only choice is C60.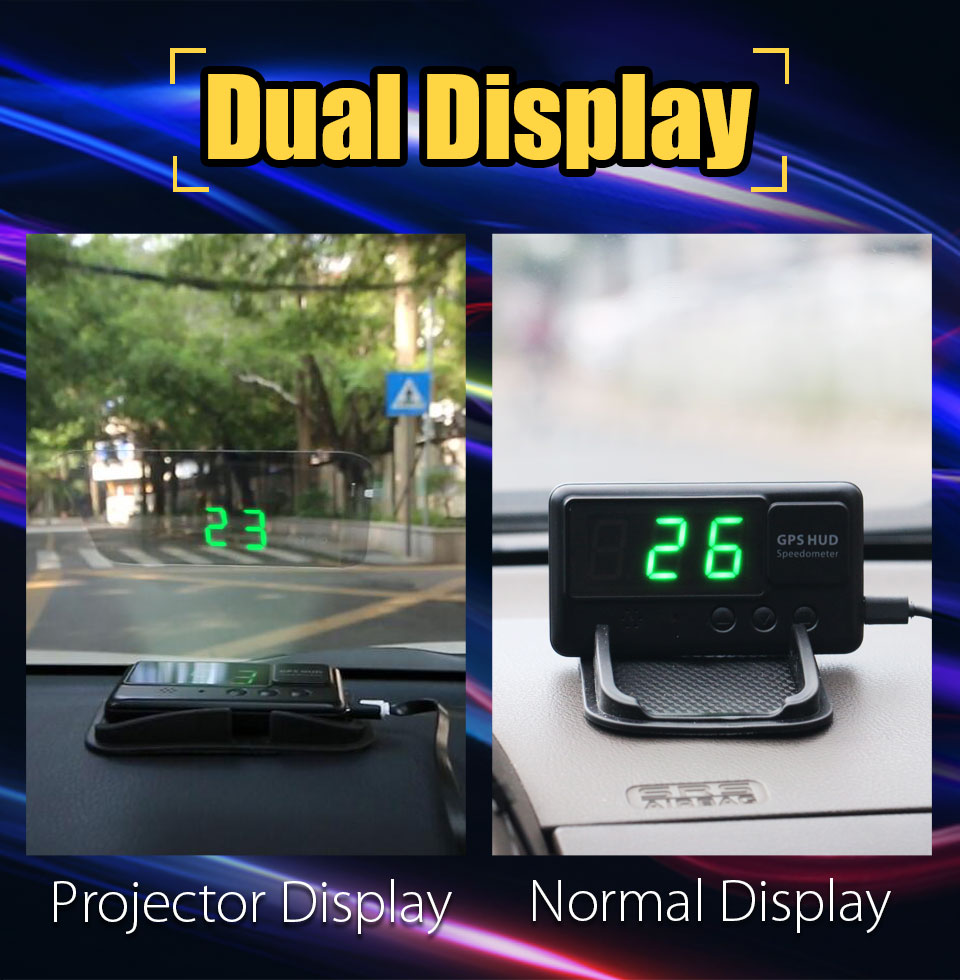 C60s and C80 have the 360 degree holder, however, C60 doesn't have.
Pls kindly choose your favorite GPS speedometer.