T800 HD TFT LCD Car GPS On-board Computer Smart Digital Meter Voltage Trip Mileage Time
T800 is a large screen 5.8″ TFT LCD HD smart digital meter, it collect speed from GPS satellites, not from car engine via OBD2 port, therefore, it's universal for all vehicle, eg, car, pick-up, suv, crv, truck, and even boat train motorcycle ebike.
Main Feature:
1.Work for all the vehicles, easy installation, plug and play
2.TFT LCD multi color smart display
3.The language can be changed
4.Multi function display or simple function display can be switched freely
5.New functions: accelerating competitive mode ,Brake performance test
6.Rich Contents:driving speed, voltage, single driving distance ,driving time, over speed alarm, freely switch between kilometers&miles.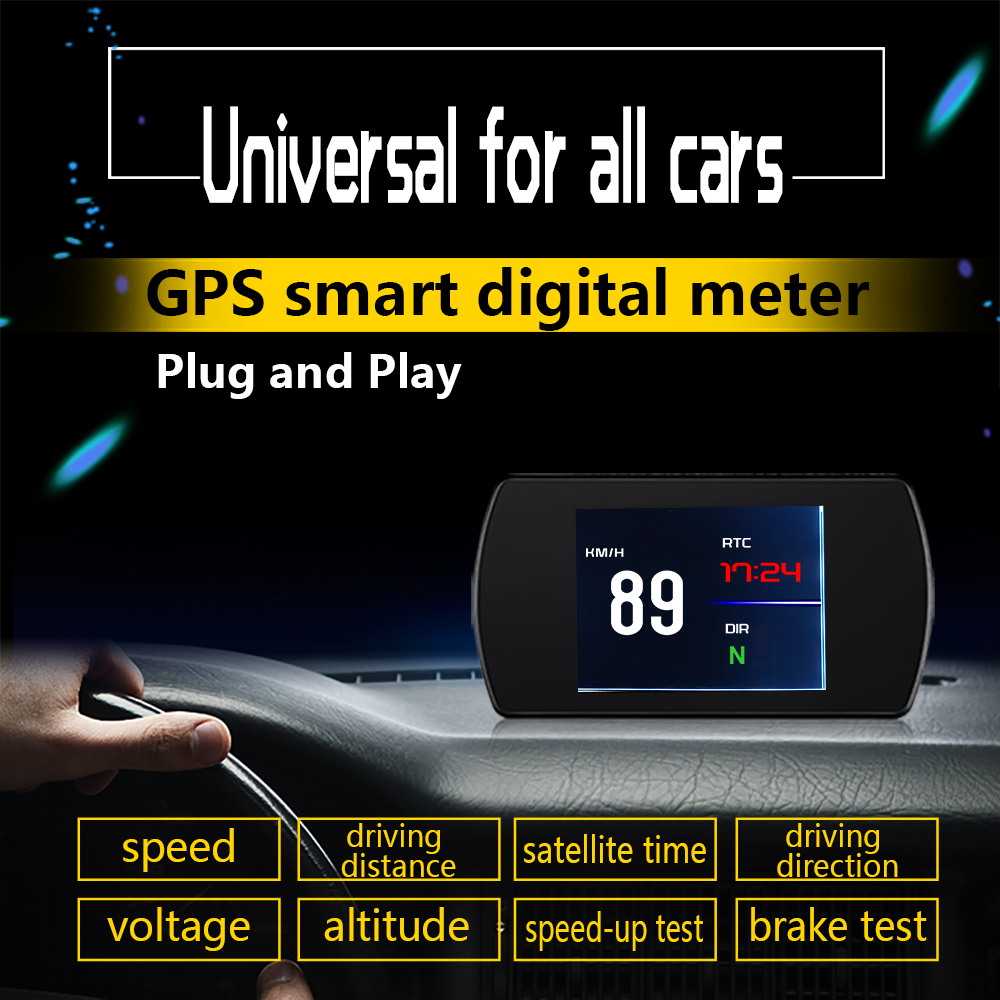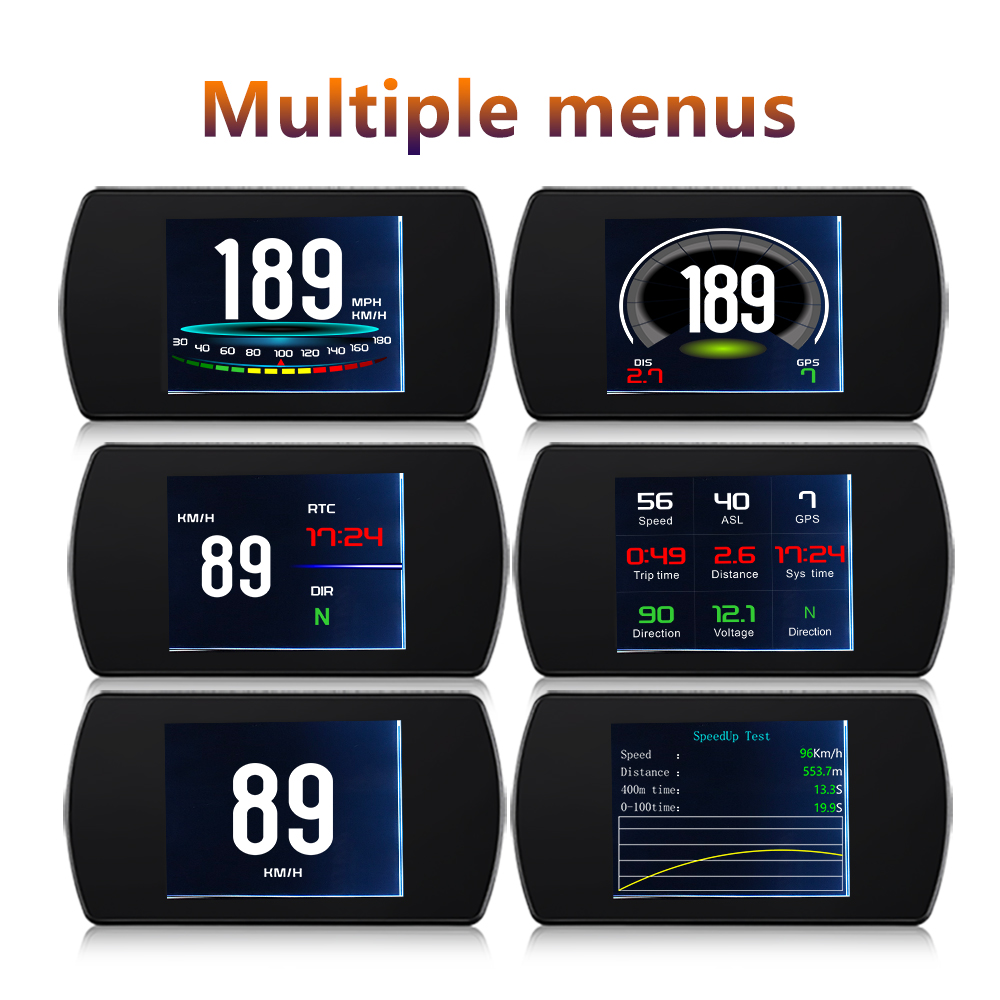 Hardware Tech specification
Size:65.5*35*14 (mm), Weight: 0.03KG
GPRS:MTK 6261
Quad band: GSM 850/900/1800/1900 MHz Antennae: Internal,
GPRS Class 12
Power: Rechargeable, 700mAh, Lithium-Polymer Battery
Built-in Vibration/motion sensing
GPS: U-BLOX G7020-ST, 50 channel
Antenna: Internal
Position Accuracy: >=5m
Sensitivity: Tracking: (R)C161 dB, Cold starts: (R)C148 dB, Hot starts: (R)C156 dB
Cold start:<27s, Warm Start: <5s, Hot Start: 1s
A-GPS: AssistNow Online and AssistNow Offline services.