Q905: Spy Audio Recorder Hidden Inside 5000mAh Power Bank
Q905 is a 5000mAh power bank with built in voice activated recorder.
Main Featues:
1. Supports 175 hours continuous voice recording or up to 2 months in- car recording (works 3 hours per day).
2. Auto voice activate function support starting recording when in-car conversation starts and stops when the conversation ends.
3. Built-in 5000mAh rechargeable high temperature resistance lithium battery enables device working inside the car around high temperature environment.
4. Industrial-strength magnets built-in supports device being attached under the car seat to avoid regular car cleaning.
5. China top quality, CE certification
Attention:
1) It has to be charged only via PC.
2) Before plug off the USB cable,you need quit it first from the software on the right bottom on the PC. Can't take the USB cable off directly.
Unless, when you connect the recorder to PC next time, the PC can't recognize it.
Main Sales Points:
1) Spy voice recorder design, hidden the voice recording function inside small led torch, no any sign or mark, it just a led torch from the sharp.
2)Powerful magnet design, easy to install or hide, inside car seat?Under car bottom?
3) Pretty good voice quality, much much better than the similar products on the current market.
4) Pretty long battery life.
5) Voice activated recording, or schedule recording.
Product Photo: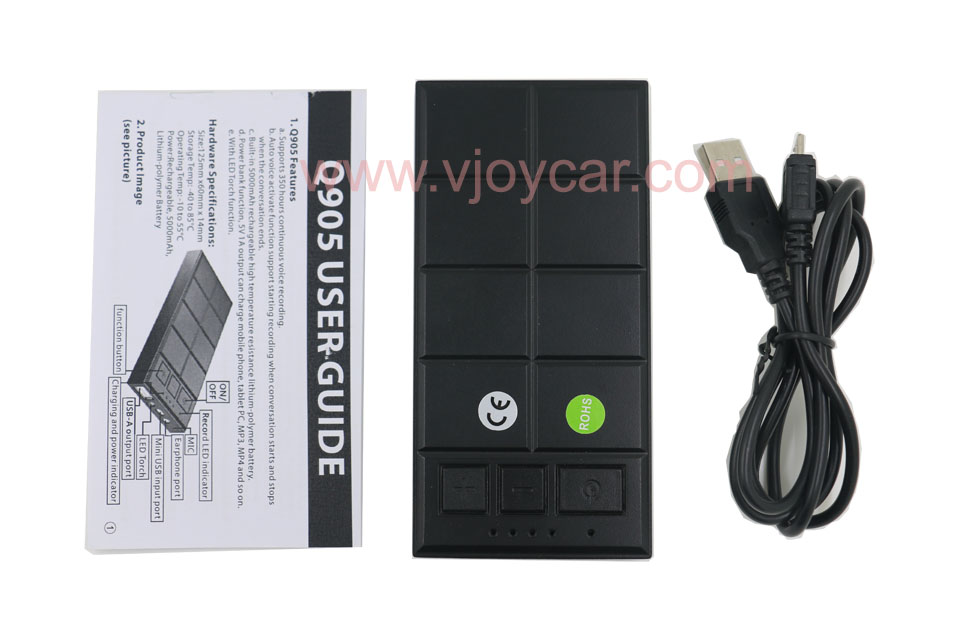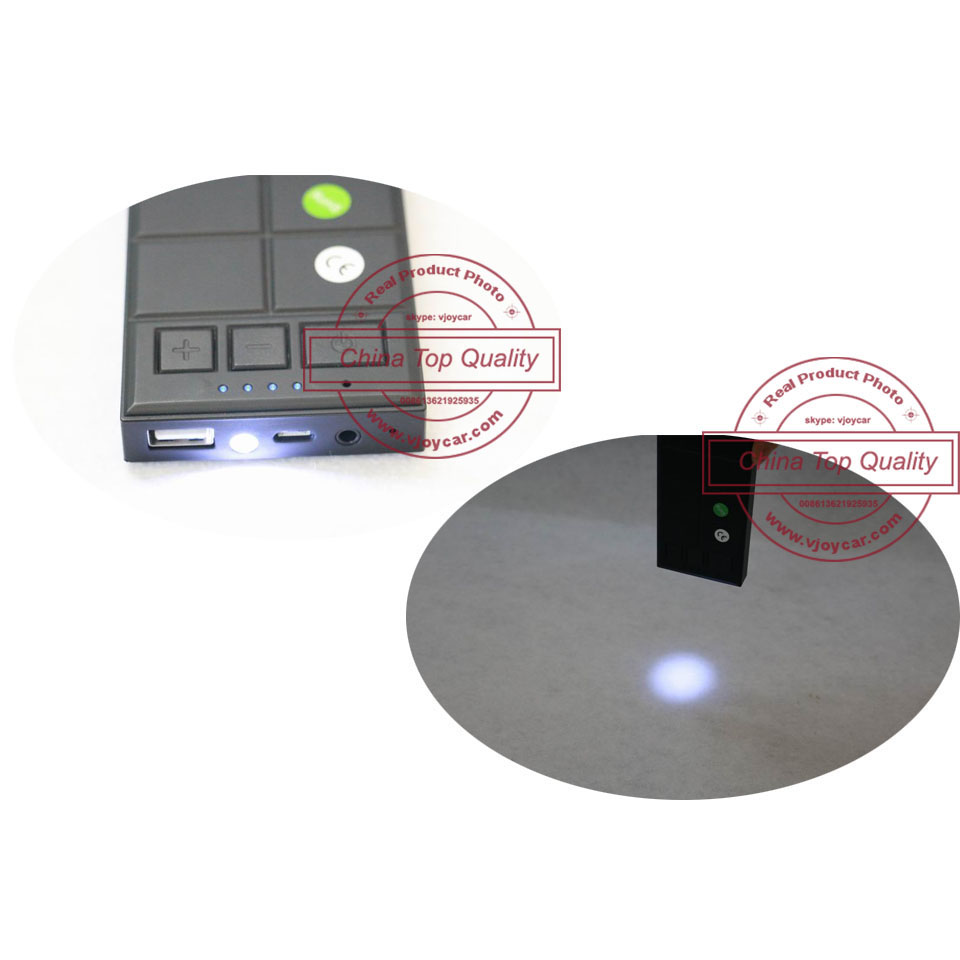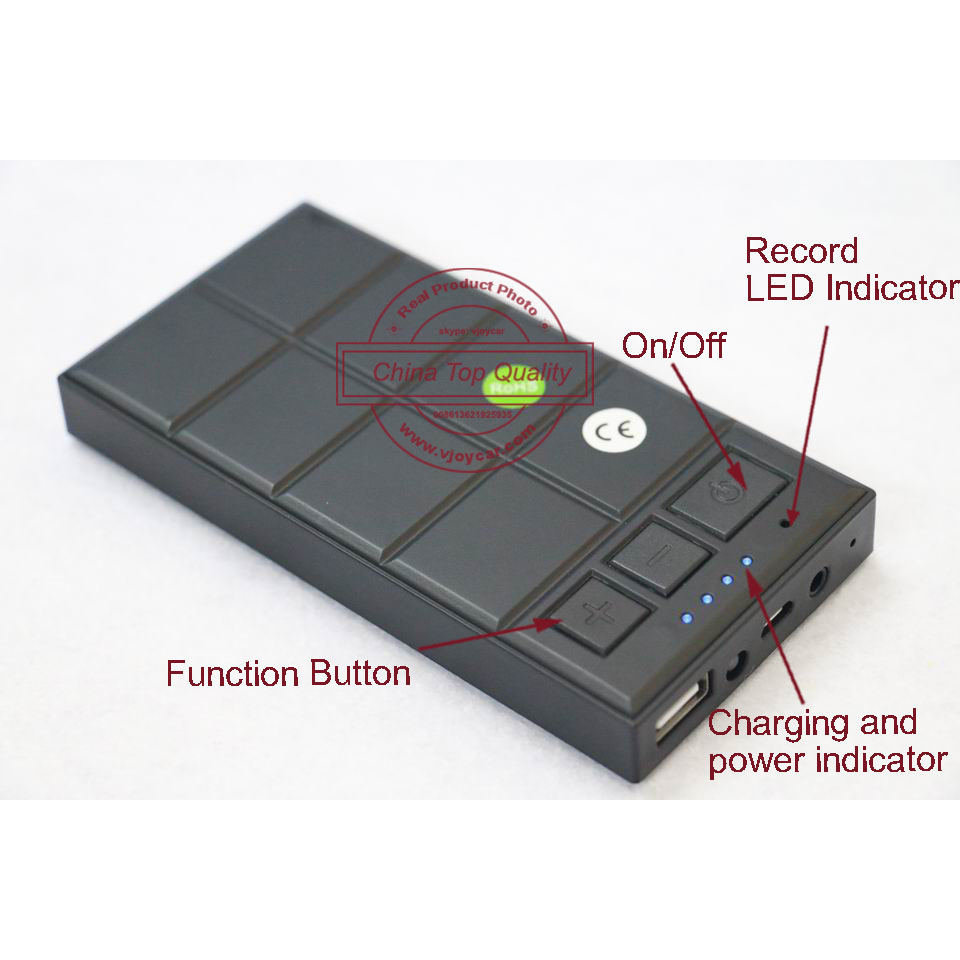 Hardware Specifications:
-Input DC: USB 5.0V 1000mA
-Battery Complicity: 3.7V/2200mAh
-Charging Time: 3 to 5 hours
-Recording Power: Continuous 175 recording for 1 charge
-Recording file format: WAV format
-Memory : nand flash 8GB
-Recording Sampling Rate:48KHz/16bit
-Voice Quality: 192Kbps/64Kbps/32Kbps
-Support Recording Time32Kbps/8G/580 hours;64Kbps/8G/290
-Hours192Kbps/8G/96 hours
-Recoding Distance: Bulit-in Automatic Gain Control
-Support up to 10M recording distance.
-Frequency: 20Hz-20KHz
-Connector: Standard Mini USB Slot
-Input Slot: Mini 5pin USB2.0 Full Spee
-Flash Light: LED 0.1W
-Support System: Windows XP/VISTA/WIN 7
-Working Temp: 0 -+55
-Storage Temp: -20 – +80
-Dimension: 90 x 51 x 23mm
-Weight: About 108g