Q7 Modern GPS Speedometer Hud Display Car Speed Projector
Q7 is a modern
GPS
Speedometer Hud Display
Car Speed Projector
in white and blue color, beautiful and popular in South Korea. It updates speed from GPS satellites, the same working logic as policy speeding radar. 5V 1A power input via USB, widely used on truck, car, boat, train, scooter…
Main Feature:
1. This is GPS hud, could apply to all cars in the world. Plug and Play.
2. 5.5" screen and high-definition display
3. Multi-color design makes the screen more abundant and easier to read
4. The use of nano-technology to eliminate unwanted reflections and can make display information more sharper.
5. Display rich content: speed,driving direction,driving time, driving distance,real time, satellite number, altitude,speed alarm,free switching between kilometer and mile
6. Auto power on and off with vehicle started and shutdown, effective protection of the car battery; while retaining the manual switch mode, and more easy to control HUD.
7. Automatic and manual brightness adjustment mode, driving without sunshine.
8.  Car adaptor cable:250cm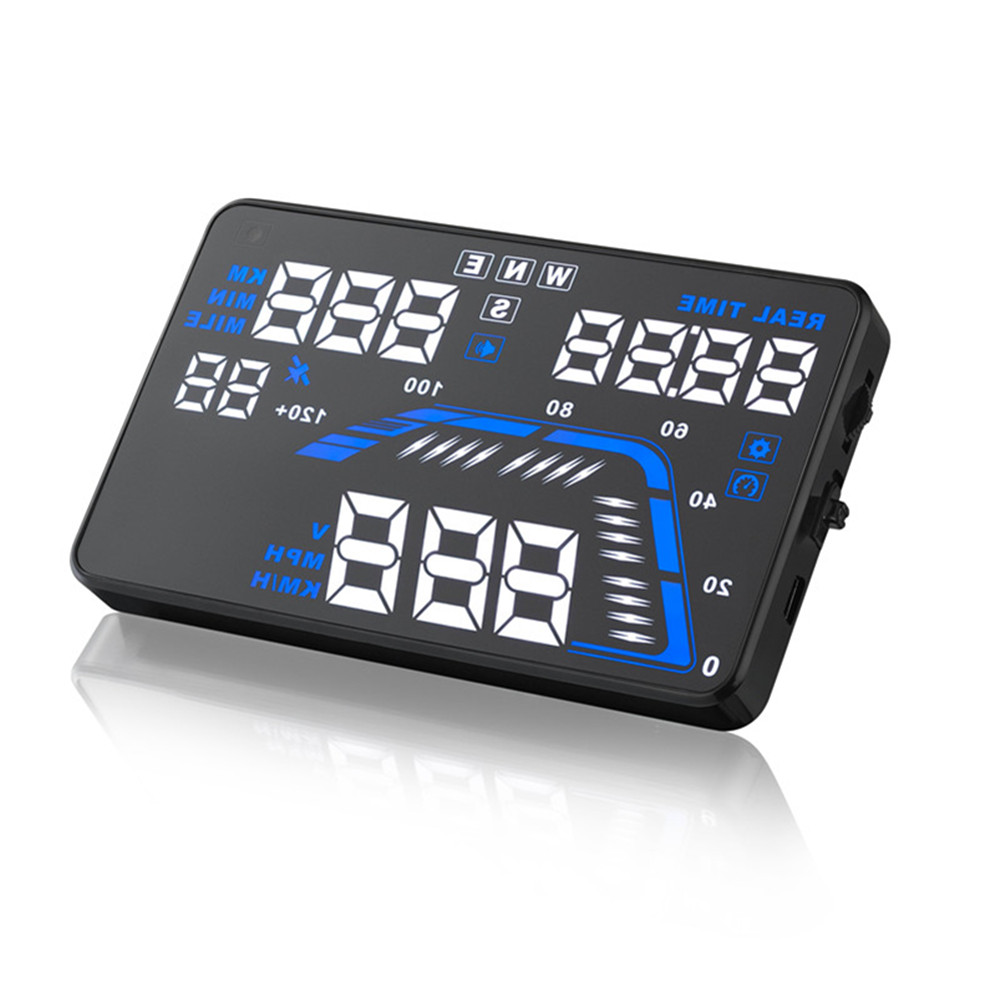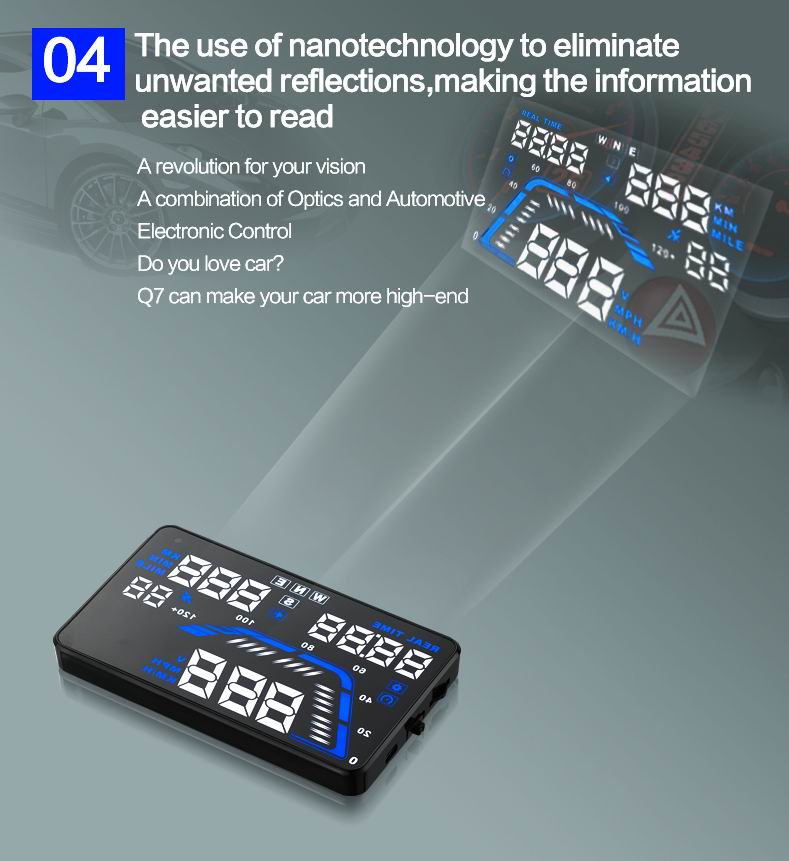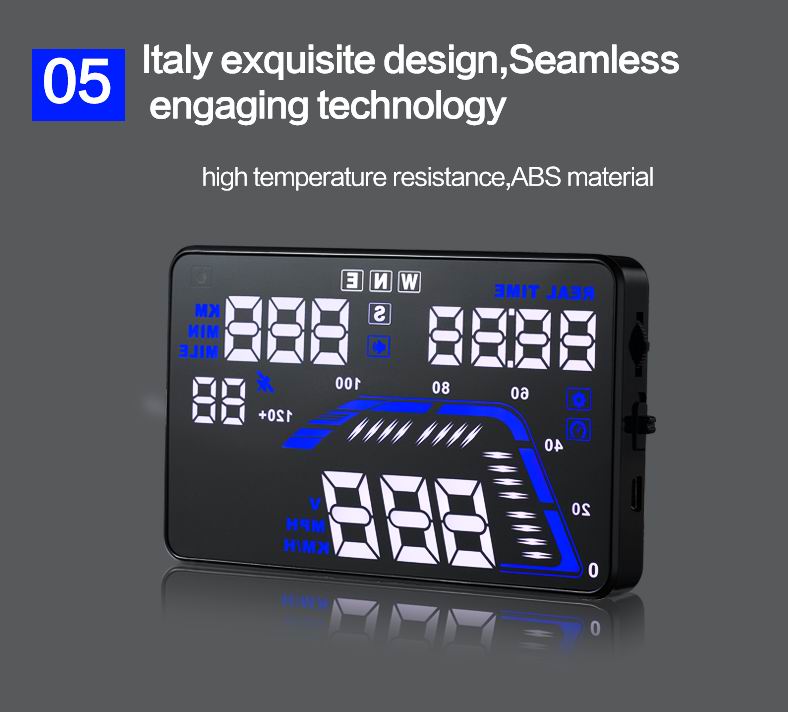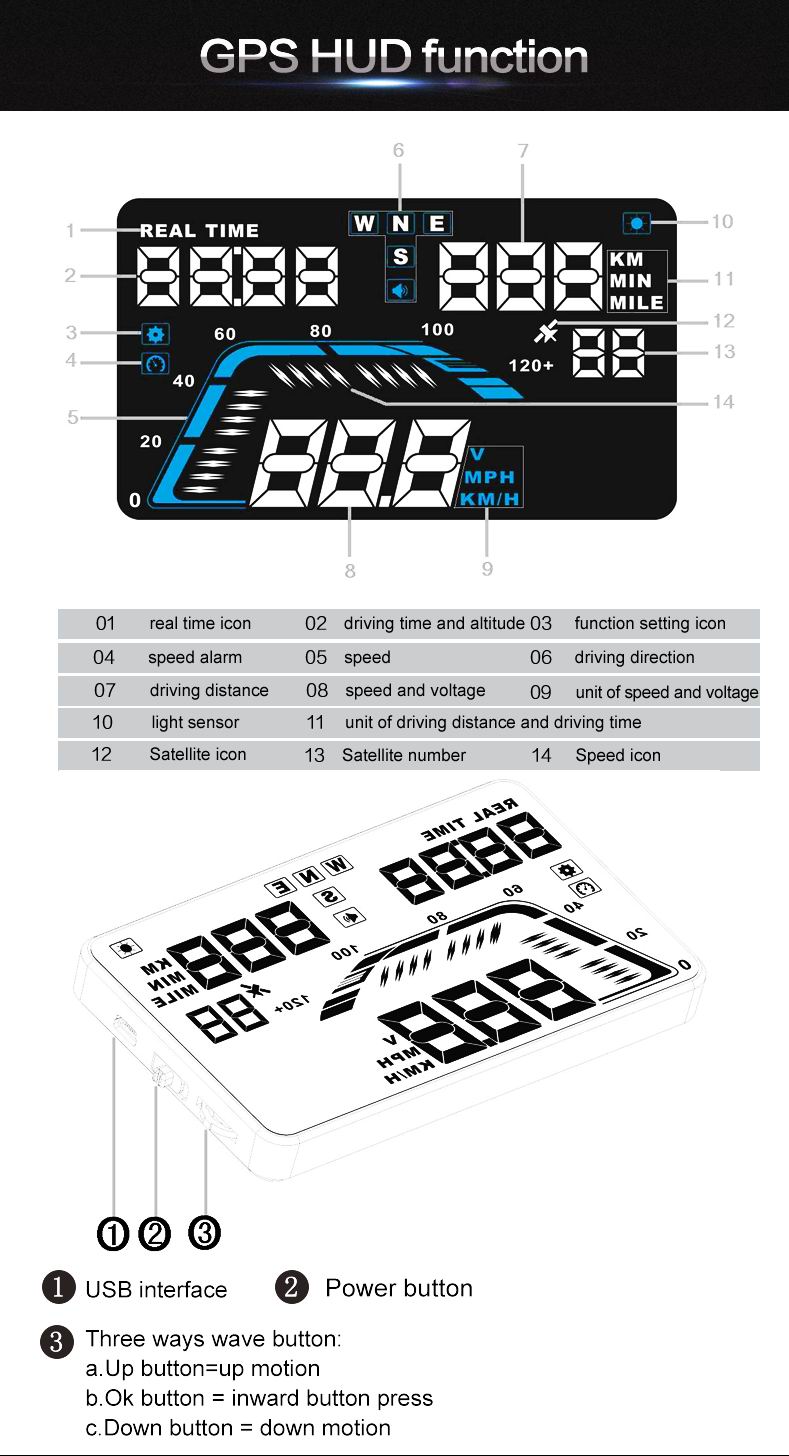 Hardware Tech specification
Size:65.5*35*14 (mm), Weight: 0.03KG
GPRS:MTK 6261
Quad band: GSM 850/900/1800/1900 MHz Antennae: Internal,
GPRS Class 12
Power: Rechargeable, 700mAh, Lithium-Polymer Battery
Built-in Vibration/motion sensing
GPS: U-BLOX G7020-ST, 50 channel
Antenna: Internal
Position Accuracy: >=5m
Sensitivity: Tracking: (R)C161 dB, Cold starts: (R)C148 dB, Hot starts: (R)C156 dB
Cold start:<27s, Warm Start: <5s, Hot Start: 1s
A-GPS: AssistNow Online and AssistNow Offline services.