M9 OBD Heads Up Display Windshield Projection Film Glass
M9 is an OBD heads up display with projector, no need to paste film on the car windshield glass, modern design, low cost product, plug and play. Very good deal.
Main Feature:
1.Available for cars with OBD2 and EUOBD port(Car automatic diagnosis system) ,plug and play2. Screen 5.5 inch HD display.
3.Multi-color design makes the screen more abundant and easier to read
4. Nano-technology to eliminate double reflections, more clear.
5. New function: Driving distance measurement
6.Rich Contents: speed,rpm,water temperature,voltage,instantaneous fuel consumption,average fuel consumption,driving distance measurement, voltage, shift reminders,fatigue driving reminders,low voltage alarm,high water temperature alarm,over speed alarm, engine failure alarm, eliminate the fault code,f reely switch between kilometers&miles.
7. Auto power on/off: HUD start and off with vehicle started and shutdown, effective protection of the car battery; retaining the manual switch mode, more easy to control HUD.
8. Automatic and manual brightness adjustment mode, driving without glare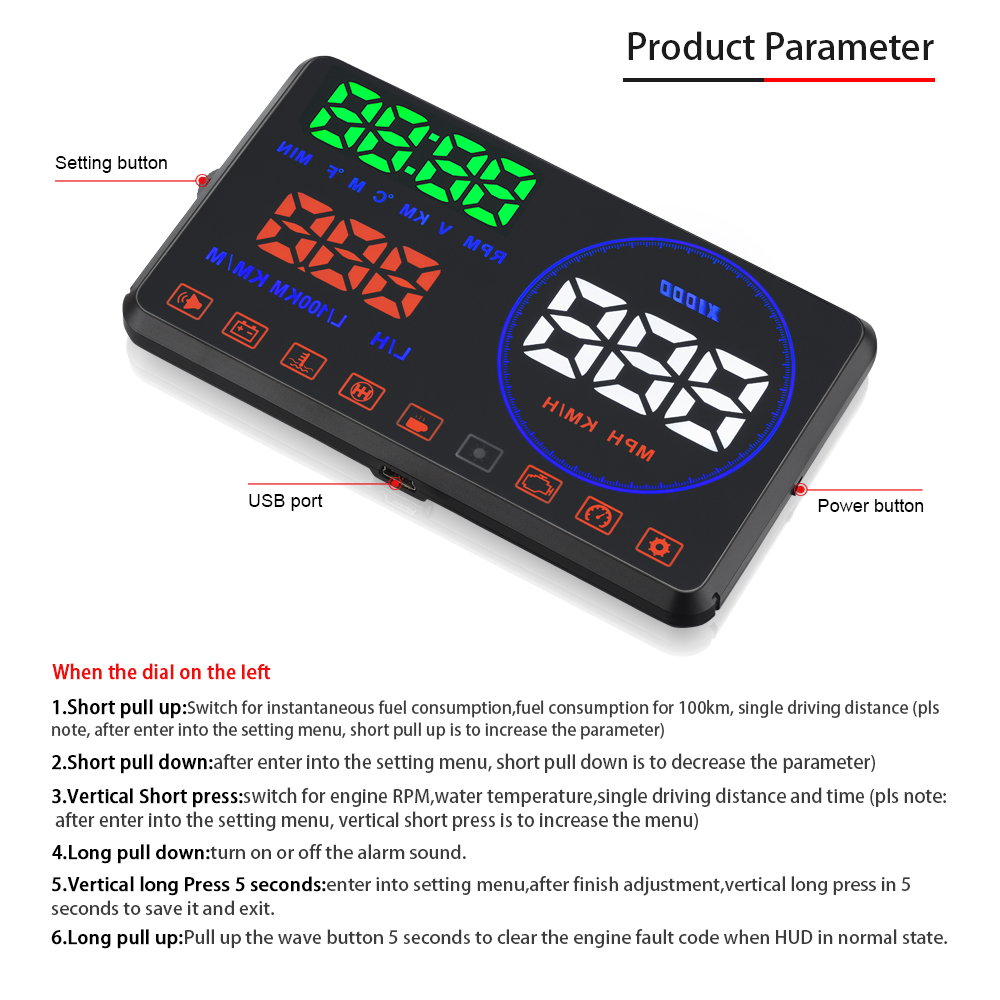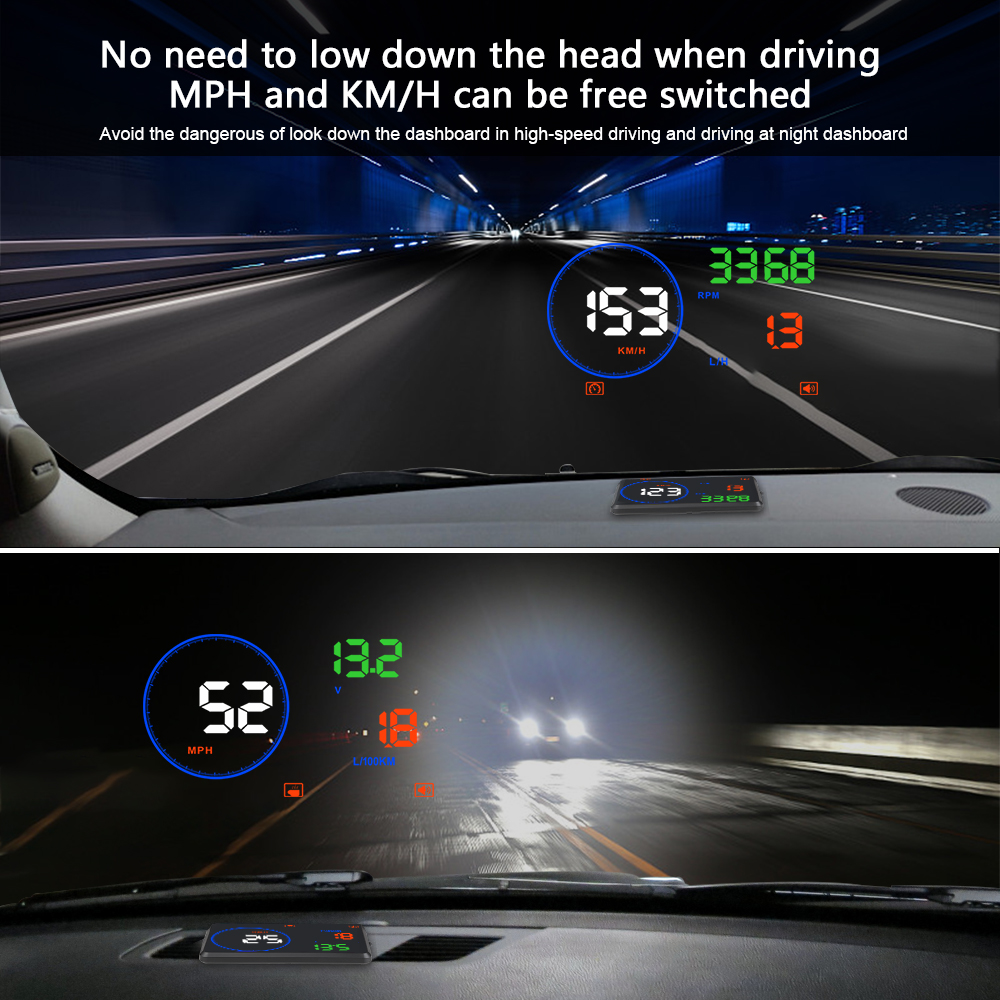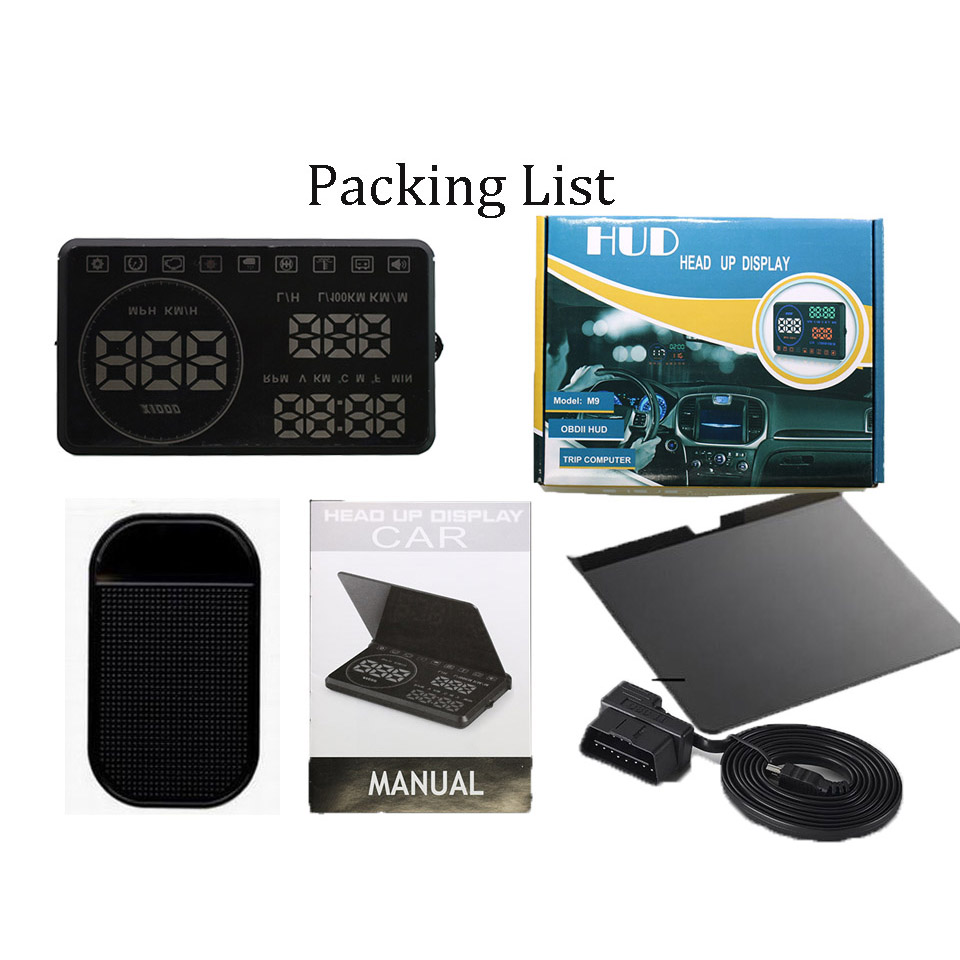 Hardware Tech specification
Size:65.5*35*14 (mm), Weight: 0.03KG
GPRS:MTK 6261
Quad band: GSM 850/900/1800/1900 MHz Antennae: Internal,
GPRS Class 12
Power: Rechargeable, 700mAh, Lithium-Polymer Battery
Built-in Vibration/motion sensing
GPS: U-BLOX G7020-ST, 50 channel
Antenna: Internal
Position Accuracy: >=5m
Sensitivity: Tracking: (R)C161 dB, Cold starts: (R)C148 dB, Hot starts: (R)C156 dB
Cold start:<27s, Warm Start: <5s, Hot Start: 1s
A-GPS: AssistNow Online and AssistNow Offline services.