M6 New HUD Head Up Display Car-styling Hud Display Overspeed Warning Windshield Projector Alarm System Universal Auto
M6 is a popular modern
OBD2 hud
in blue and white color.HUD short for
Head Up Display
.It displays driving datas on the front windshield such as speed, rpm, fuel consumption, water temperature, voltage; avoiding drivers become dangerous because of watching the instrument while driving.Drivers can read the driving information instantly, and can always keep the best state on the way with HUD.
Main Feature:
1.Available for cars with OBD2 and EUOBD port(Car automatic diagnosis system),plug and play.
2.Screen 3 inch HD display.
3.Multi-color design makes the screen more abundant and easier to read.
4.Nano-technology to eliminate double reflections, more clear.
5.Rich Contents: speed, rpm, water temperature, voltage, low voltage alarm,h igh water temperature alarm, over speed alarm, freely switch between kilometer & miles.
6.Auto power on/off: HUD start and off with vehicle started and shutdown, effective protection of the car battery; retaining the manual switch mode, more easy to control HUD.
7.Automatic and manual brightness adjustment mode, driving without glare.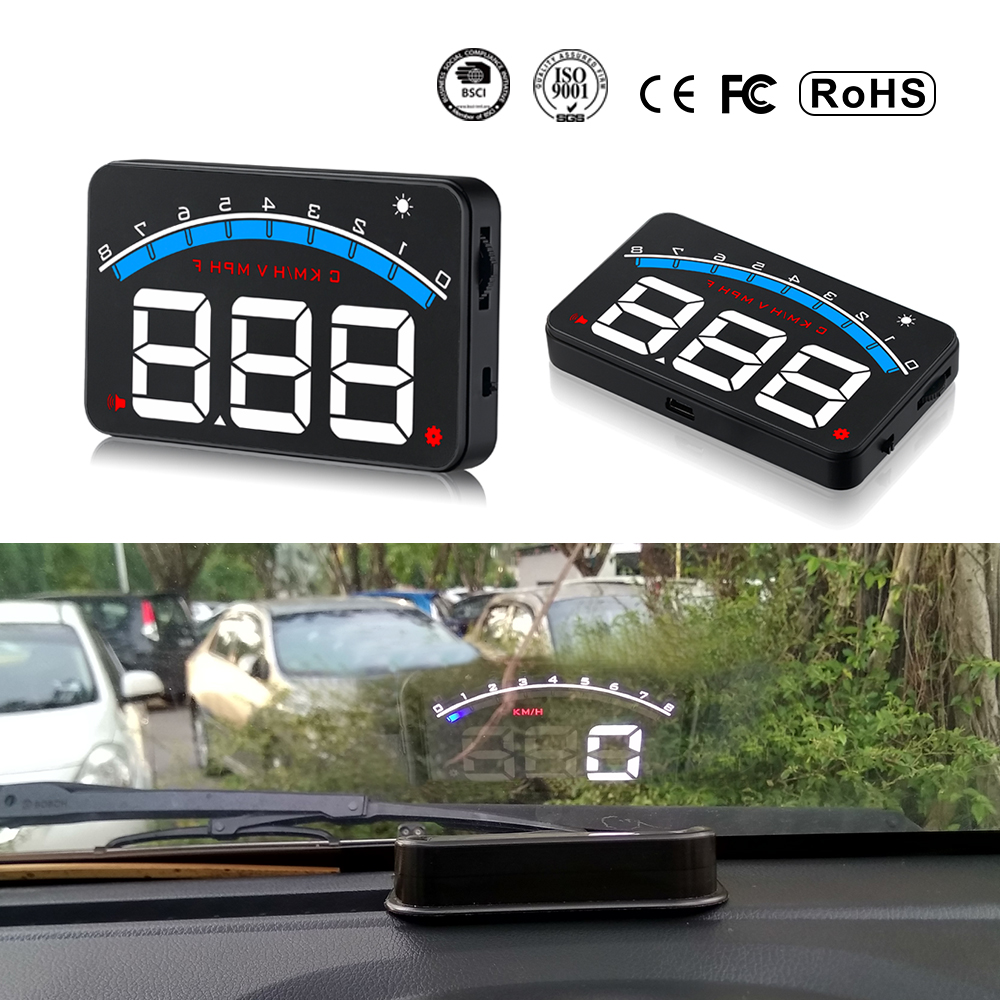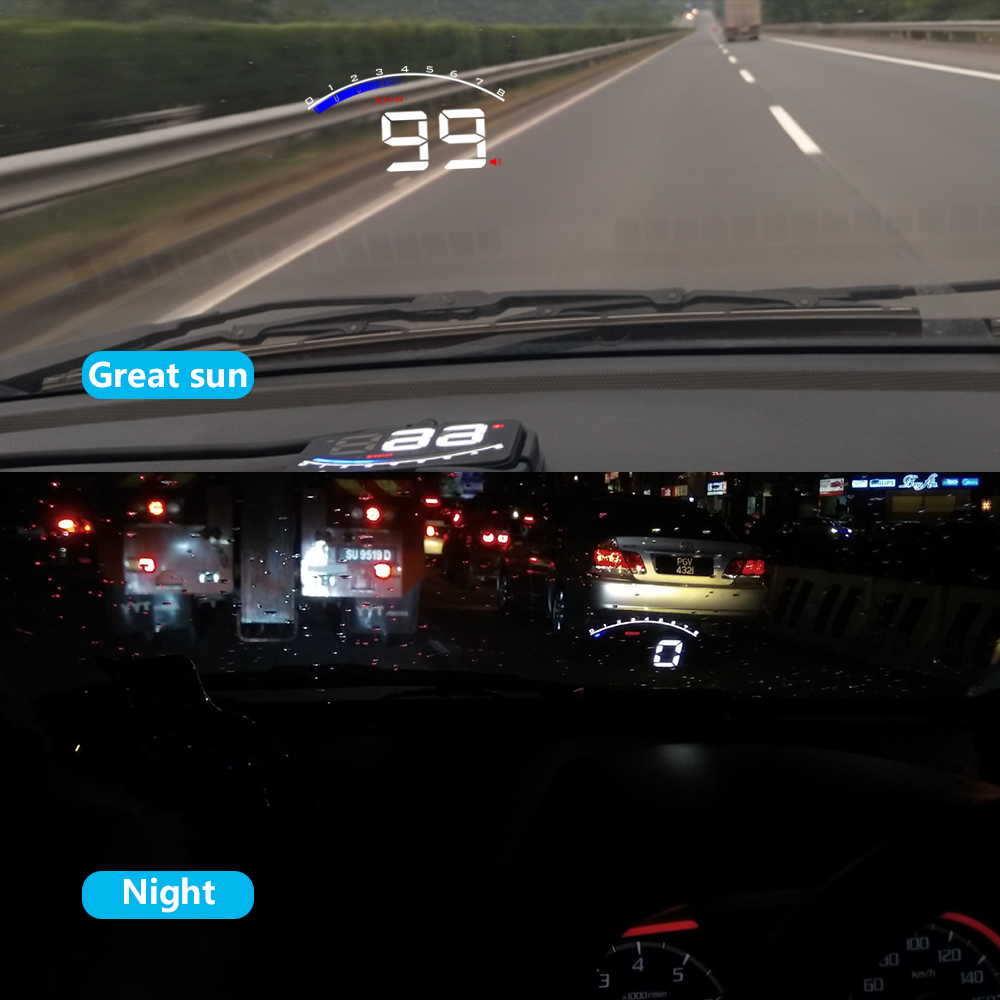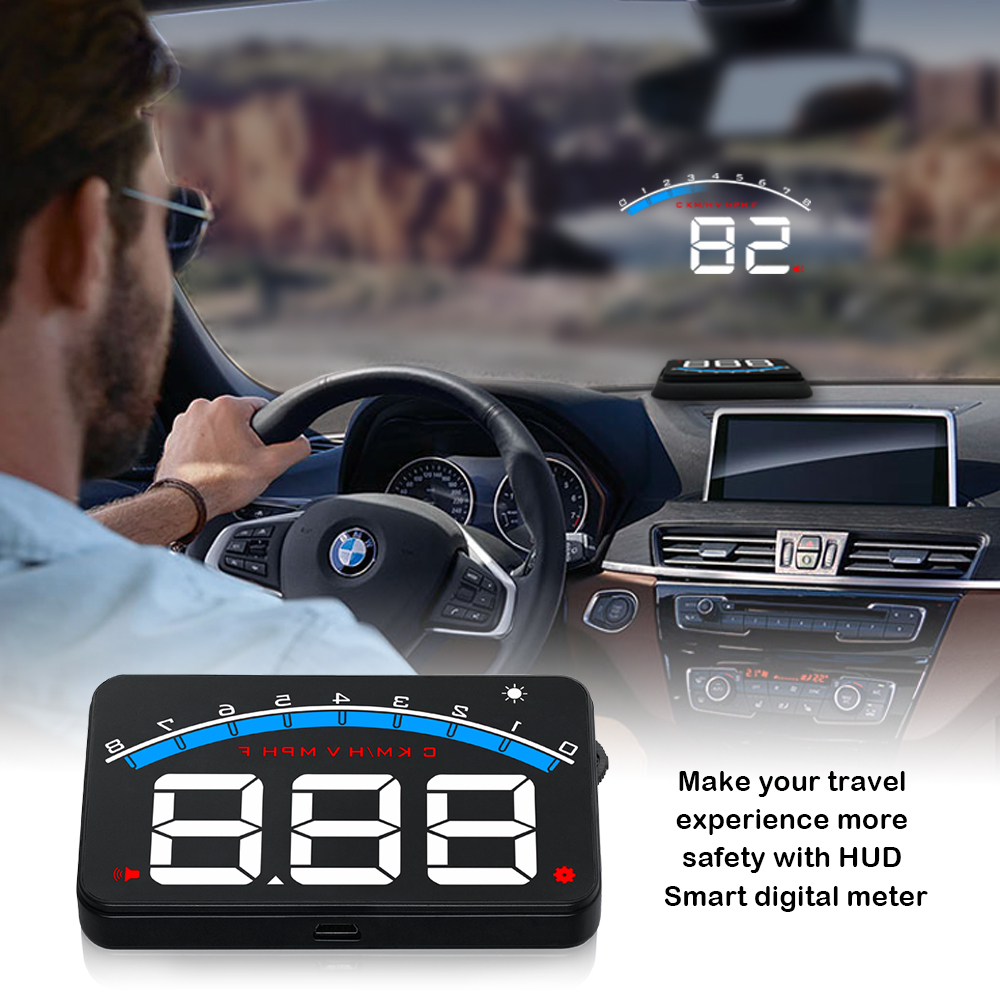 Model: M6
Color: Black
Function: Speed, RPM, Overspeed Alarm, Water Temperature,etc.
Environment temperature: -40c- + 80c
Atmospheric pressure 86-106KPa
Relative Humidity: 10% -95%
Environmental noise <= 60dB (A)
Alarm sound level: "= 30dB (A)
Working voltage: 9V ~ 16Vdc (12Vdc / 400mA)
HUD size: 9*5.4*1.2(cm)
HUD Weight: 40g