D2000 4.0″ HUD Car Head Up Display LED Windscreen Projector OBD2 Scanner Speed Warning Fuel Consumption Data Diagnostic Similar Popular A8
D2000 is the same as popular model A8
hud obd2
, the only difference is that A8 is 5.0inch, but D2000 is 4.0inch. Therefore,
low cost
solution.
Main Feature:
1.Plug and Play connectivity with any OBDII or EUOBD capable vehicle;
2.4", 5 color display;
3.Multi color design makes the screen easier to read highlight important details for quick viewing;
4.The use of nanotechnology to eliminate unwanted reflections making the information easier to read;
5.Driving mileage and consumption;
6.Ability to display a huge range of car statistics including: speed, engine rotational speed, water temperature, battery voltage, instantaneous fuel consumption, average fuel consumption, mileage measurement, shift reminder, fatigued driver reminder, low voltage alarm, high temperature alarm, speed alarm, engine fault alarm, fault code elimination, ability to change units e.g. Kilometer/mile;
7.Auto power on and off with the vehicle;
8.Automatic and manual brightness adjustment mode;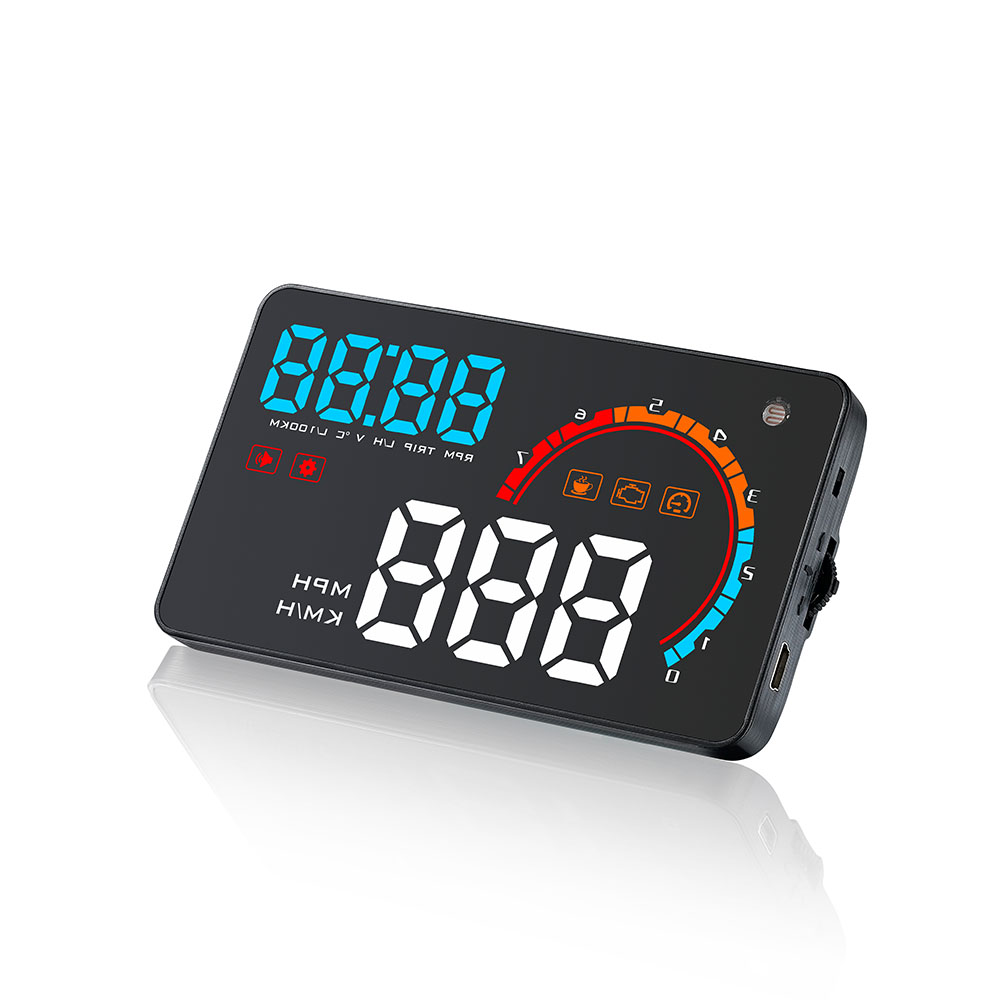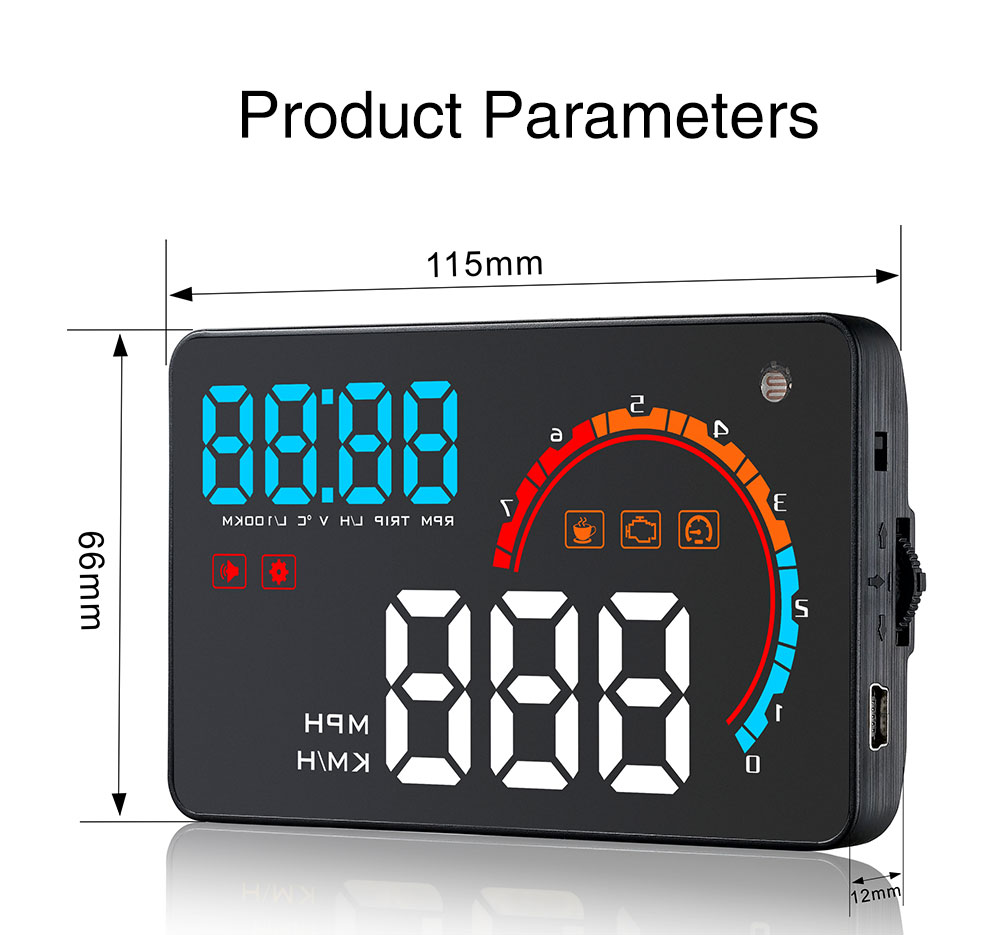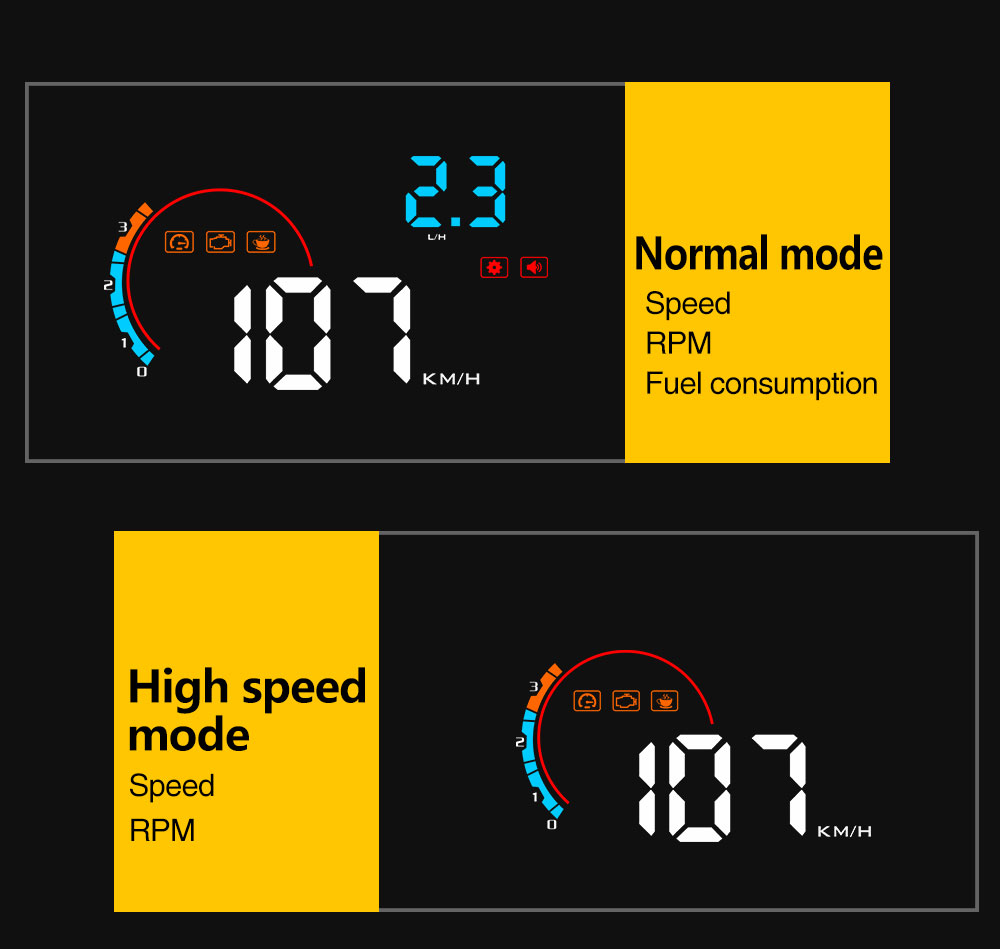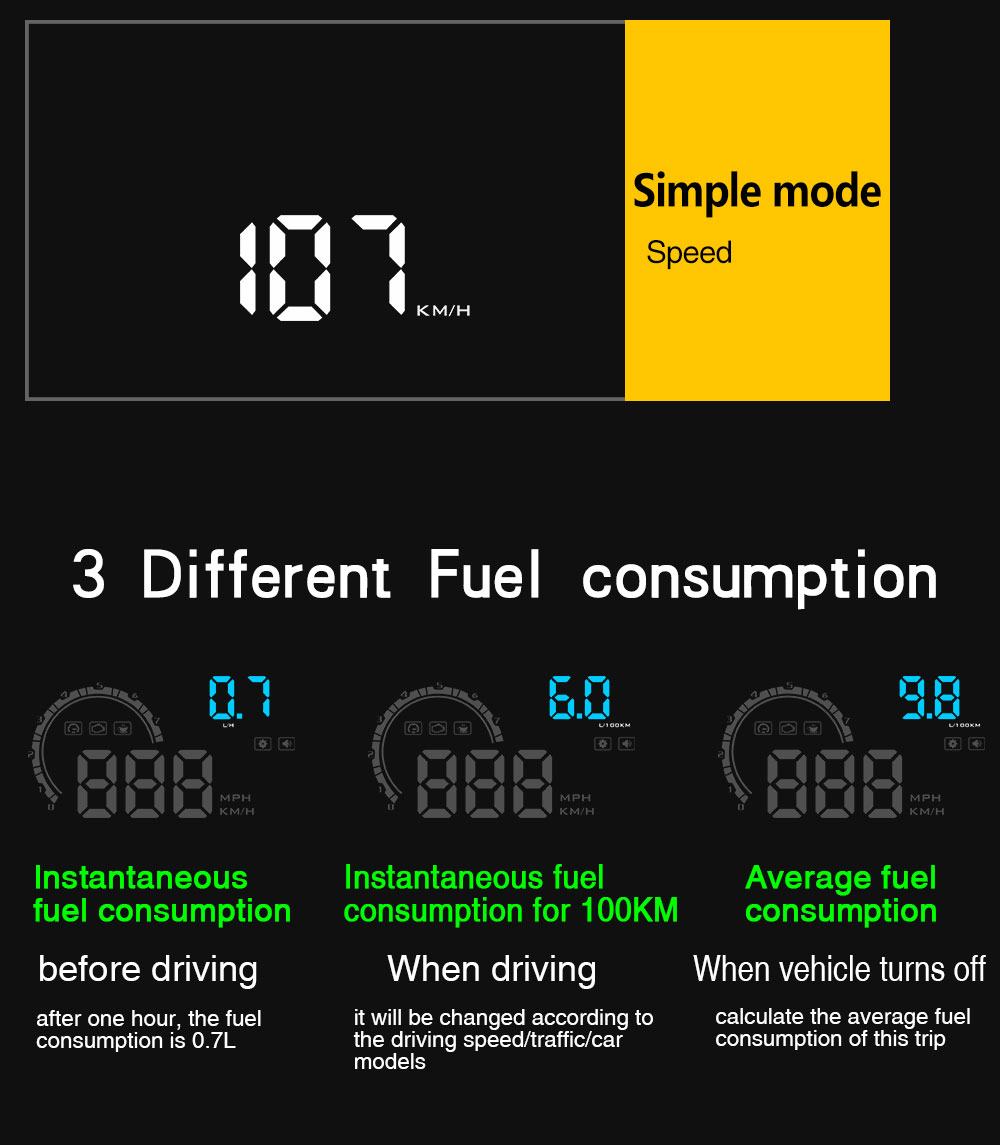 Hardware Tech specification
Size:65.5*35*14 (mm), Weight: 0.03KG
GPRS:MTK 6261
Quad band: GSM 850/900/1800/1900 MHz Antennae: Internal,
GPRS Class 12
Power: Rechargeable, 700mAh, Lithium-Polymer Battery
Built-in Vibration/motion sensing
GPS: U-BLOX G7020-ST, 50 channel
Antenna: Internal
Position Accuracy: >=5m
Sensitivity: Tracking: (R)C161 dB, Cold starts: (R)C148 dB, Hot starts: (R)C156 dB
Cold start:<27s, Warm Start: <5s, Hot Start: 1s
A-GPS: AssistNow Online and AssistNow Offline services.