Need a best choice GPS tracker for tracking the police vehicles?
Need a tracker can miss the check of signal detector?
Need a 100% hidden, long working time tracker to anti the theft?
…
Then please take a time to have a look  at our TK series GPS trackers, which will be the one you need:
Voice monitoring:
Built in microphone, support remote audio monitoring.
This remote listening function enable master number to call-in and listen to the environmental sound of the device,
and device also able to call back when receiving the callback command from master number.
Historic route playback:
The display is an easy to use map with arrows showing the historic route that any chosen vehicle has taken.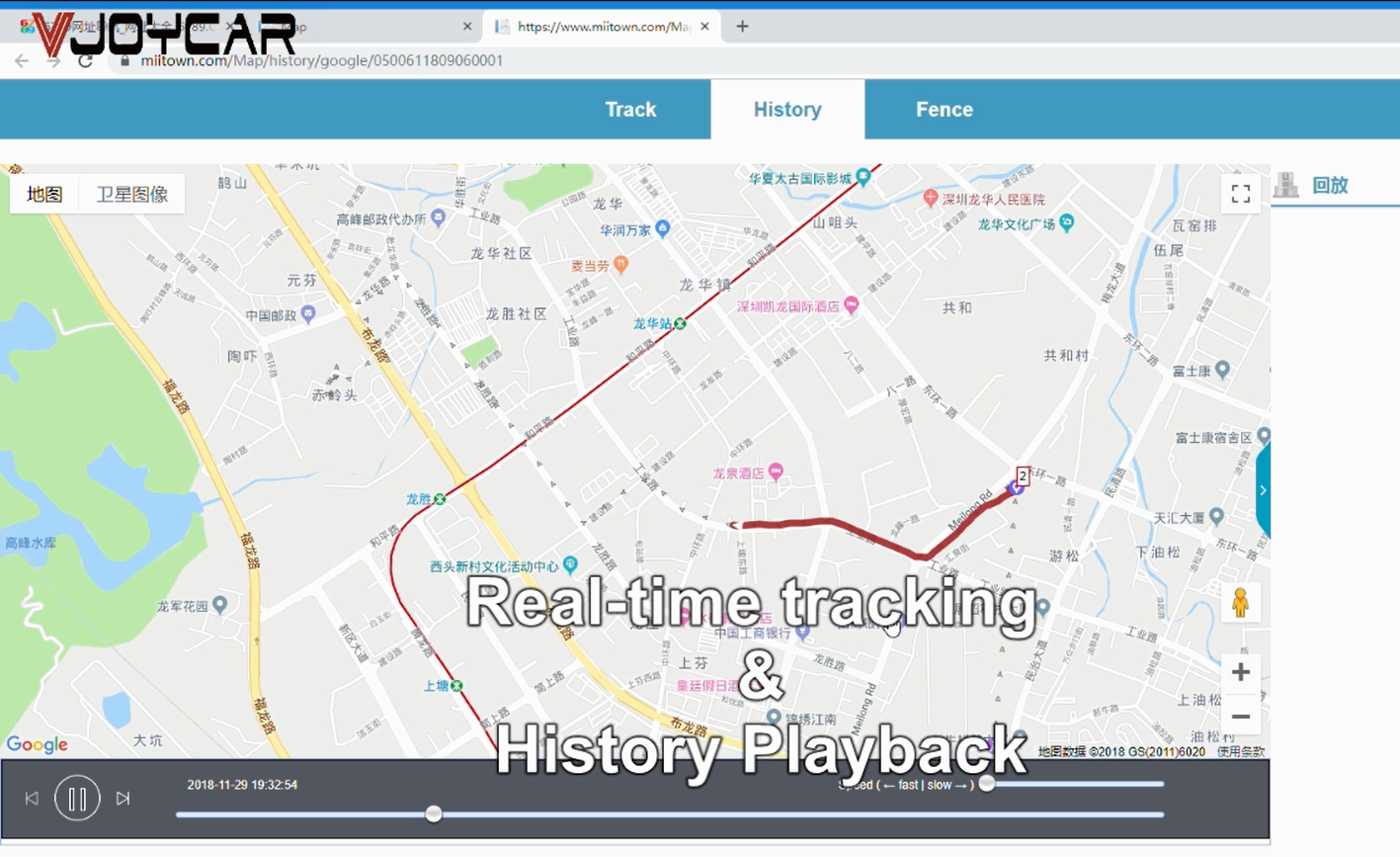 Avoid check:
With the offline logger function, if no working SIM card, no signal released, then, the signal detector can't find it out! Anti-Jammer! 100% secret! GOOD spy tracker for the police.
Large battery capacity for long working time:
Model
Battery capacity
Working time

(if 6 location upload per day, the rest time in deep sleep mode)

TK05
5000mah
about 200 days
TK10
10000mah
about 400 days
TK20
20000mah
about 800 days
Notifications/Alerts in time:
Notifications/Alerts will be instantly triggered via SMS, data messages to the phones or web platform based on speeding, Geo-fence Enter and exit, motion suddenly, ect.
All in One account:
One account, no limits for the tracker numbers.
It's convenient and effective to manage all your police cars in a account. Police departments usually use radios to reach out to available officers and ask them to go to a possible crime scene, but this can be improved if the dispatch team is able to view the location of the patrol cars and immediately find and assign the closest car. It also helps in tracing any missing officer from the assigned job. It also helps in safeguarding the personnel working at the police department.